CIEDC executive director regretfully announces senior program changes

Send a link to a friend
[MARCH 16, 2006] For over 20 years, CIEDC has assisted seniors in Logan and Mason counties by providing transportation and meals through the agency's senior programs, but the services are in danger. The executive director, Angela Stoltzenburg, has announced regretfully that in order to keep the programs running, there have to be several changes in services and suggested donations.
Each year, the senior transportation program at CIEDC provides over 20,000 units of transportation to disabled citizens and residents over 60 years of age in Logan and Mason County. The senior nutrition program provides approximately 60,000 meals on a yearly basis to the same population through home-delivered and congregate meal service.

Although these programs are supported with a grant from the Area Agency on Aging of Lincolnland, Logan County United Way funds, Logan County tax referendum money and other contributions from local groups, there is not nearly enough revenue coming into the agency to keep up with the costs of the program. In 2005, the senior transportation program, central kitchen and the senior nutrition program ended with a total of $75,000 of debt. CIEDC coordinates community fundraising to help offset the costs of programs that suffer these kinds of financial shortfalls, but it is not keeping up.

Even more troublesome to the senior programs, the executive director looks for costs to keep increasing.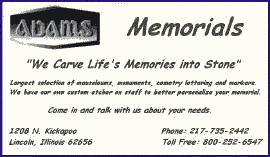 "In the first month of operating this year, our costs increased almost $2,000, based on rising costs of everything but especially the cost of food and gas for our vehicles. We are very concerned about our senior programs, and regretfully we are facing serious changes to the programs in order to keep them available to our communities. The main goals of these programs are to keep seniors in their homes longer. The program is working, but we simply can't keep up with costs. We aren't willing to stop providing these services and will make any changes necessary," Stoltzenburg said.
Currently the suggested donation for a ride is $1, and that will be going up to $2 as of April 1. Out-of-town round trips will now be $20. The suggested donation for meals will also rise, from $1.50 to $3, effective April 1. Suggested donations are appreciated, but no customer will be denied services regardless of ability to pay. CIEDC has not raised its suggested donations since the program's inception.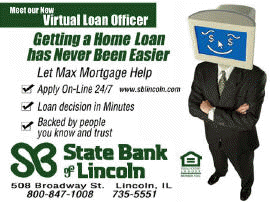 Additionally, CIEDC will deliver meals to customers only three times per week beginning June 1. Customers will continue to receive five different meals each week but will receive two meals on Mondays and Wednesdays and one meal on Friday. Currently CIEDC has successful three-day-per-week delivery in both Manito and Havana and hopes to continue that success in Lincoln while decreasing mileage and staff costs. CIEDC will continue to host its congregate meal sites as usual.
Anyone over the age of 60 or married to someone over the age of 60 is encouraged to contact CIEDC at (217) 732-2159, ext. 240, to sign up for any of these services. CIEDC administration reports that if more seniors participate, it will actually benefit the program by potentially providing more donations and ensuring that the grant requirements are being met.
The senior programs director, Angie Jenkins, also reports that many changes have already been made to reduce costs in order to slow down the deficit.
"CIEDC is in the process of exploring food costs, a new machine was recently purchased that allows the meals to be packaged more efficiently with trays that are more customer-friendly and cost-effective, and additional fundraising projects are being discussed," Jenkins explained. "We have a wonderful staff that is dedicated to our customers. They are working hard to make improvements to the program and find ways to cut costs as well."
The CIEDC Community Action Agency is a private, nonprofit organization headquartered at 1800 Fifth St. in Lincoln.
[Central Illinois Economic Development Corp. news release]