LaHood to visit area colleges for campus meetings

Send a link to a friend
Chance for students, area citizens to discuss issues with congressman at town hall-style meetings
[MARCH 16, 2006] PEORIA -- U.S. Rep. Ray LaHood, R-Peoria, will visit college campuses in the 18th Congressional District this spring on a "campus meeting tour." The initial meetings are scheduled for Jacksonville's Illinois College on March 22 and Lincoln Christian College on March 24. Additional campus meetings will be announced in the coming weeks.
These meetings will allow students and the public to discuss today's issues with LaHood in a town hall format. LaHood will begin the meetings with a brief overview of national issues and then open the session for questions from the audience. LaHood, a former teacher who is also on the board of directors for both Bradley University and Gallaudet University, believes these meetings are a great avenue for knowing what issues are important to college students as well as the general public.

"These campus meetings are a great way for me to interact with students and the public," said LaHood. "There are many important issues before us on Capitol Hill, and I look forward to a lively discussion at these events."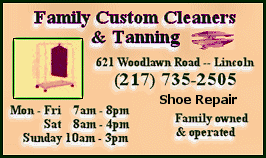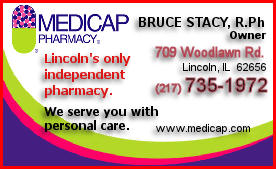 The first campus meeting is scheduled for 7 p.m. March 22 in the Sibert Theatre at Illinois College in Jacksonville.
The meeting at Lincoln Christian College in Lincoln is scheduled for 10:30 a.m. March 24 in Hargrove Auditorium.
The campus meetings are open to the public.
For more information, please contact LaHood's Springfield office at (217) 793-0808 or visit www.house.gov/lahood.
[News release from Rep. Ray LaHood,
18th Congressional District]