Scholarship guidelines and application forms are available for download from www.almh.org or from local high school and local college guidance departments. Completed applications are due on April 7. [To download Adobe Acrobat Reader for the PDF file, click here.]

Permanent residents of Logan County or eastern Mason County and 2006 and past graduates of Lincoln Community High School, Mount Pulaski, Olympia, Hartsburg-Emden or Illini Central high schools are eligible to apply. Students who have already been accepted into medical school, nursing school, pharmacy school or some other health care professional training program are especially encouraged to apply.

A completed three-page application, two pages of essay answers, an official transcript of high school or college grades, and at least two character reference letters comprise a completed application.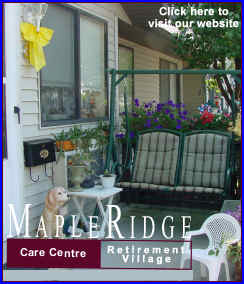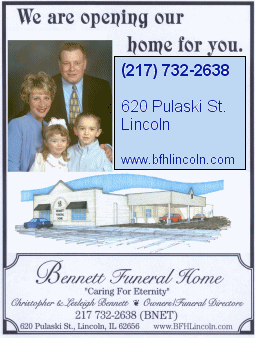 The top applicants, as judged by their academic achievement, financial need, personal character, career preparation, educational plan and career goals are invited to interview with a panel of foundation leaders, as well as current and retired health care professionals, to compete for $4,500 in scholarships.
Community members wishing to financially support local students pursuing careers in health care may send contributions to the Healthcare Careers Scholarship Fund at the Abraham Lincoln Healthcare Foundation, 315 Eighth St. in Lincoln.
For more information about the scholarship program, contact Marty Ahrends at (217) 732-2161, ext. 316, or visit www.almh.org.
[Marty Ahrends, executive director of community development, ALMH]