George Proctor

Send a link to a friend
LINCOLN -- George Wilbur Proctor, 87, formerly of Lincoln, died Saturday, March 25, 2006, at Baptist Medical Center Beaches, Jacksonville, Fla.
A graveside service will be at 2 p.m. Wednesday at Zion Cemetery, rural Lincoln, with the Rev. Julie Azbell officiating. Military rites will be conducted.
No visitation is scheduled.
Peasley Funeral Home is in charge of arrangements.
Mr. Proctor taught school in Lincoln for 35 years.
He proudly served his country in the U.S. Army Air Corps during World War II.
He was born July 28, 1918, in Raymond, S.D., to Lloyd and Lola Dooly Proctor. He married Marilyn Percival on July 10, 1951, in Decatur.
He is survived by his wife, of Jacksonville, Fla.; one son, Gary (and Julie) Proctor of Ponte Vedra Beach, Fla.; one daughter, Karen Proctor of Westminster, Colo.; one brother, Howard Proctor of Sacramento, Calif.; and four grandchildren.
He was a member of Ponte Vedra United Methodist Church in Florida.
He graduated from Illinois Wesleyan University.
Click here to send a note of condolence to the Proctor family.
---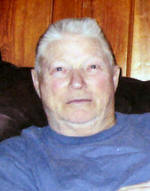 Michael Leake Jr.

Send a link to a friend
LINCOLN -- Michael Leake Jr., 70, of Lincoln, died Friday, March 24, 2006, at 11:31 a.m. at Abraham Lincoln Memorial Hospital.
His funeral will be at 2 p.m. Wednesday at Holland and Barry Funeral Home in Lincoln, with Warren Rogers officiating. Visitation will be from 11 a.m. until 2 p.m. at the funeral home.
Burial will be in Funks Grove Cemetery, McLean.
Mr. Leake was a retired Illinois State Police trooper. He had also served on the Logan County Sheriff's Department and the Lincoln City Police Department forces. For many years he owned Leake Antenna Tower Service.
He was born Jan. 22, 1936, in Lexington to the late Joseph Michael and Junita Eagan Leake. He married Shirley M. Marshall on Nov. 27, 1954, in Chicago.
He is survived by his wife, of Lincoln; two sons, Craig Leake of Macomb and Michael Scott (and wife Debra) Leake of Lincoln; one daughter, Stacy (and husband Rick) Bacon of Lincoln; one sister, Elizabeth "Sally" Hanley of Wisconsin; and five grandchildren, Evan and Georgia Leake of Macomb and Brandon Bacon, Jade Leake and Kristin Leake, all of Lincoln.
He was preceded in death by his parents and one granddaughter, Brianne Marie Bacon.
He was a member of the Fraternal Order of Police and the Railsplitter Antique Auto Club. He enjoyed collecting eagle pictures and sculptures and had a passion for attending car shows with his antique Ford trucks.
He never met a stranger, even in his line of work. He was a people person who shared the gift of life even through his death.
Memorial donations may be made to the American Heart Association, American Cancer Society or to Davita Healthcare Dialysis Center, 2100 W. Fifth St., Lincoln, IL 62656.
Click here to send a note of condolence to the Leake family.
---
Natalie Mitchell

Send a link to a friend
HOPEDALE -- Natalie Ruth Mitchell, 72, died March 20, 2006, at 9:30 p.m. at Hopedale Hospital after a lengthy battle with cancer.
Her funeral was Monday morning, March 27, at Holland and Barry Funeral Home in Lincoln, with a short graveside service following at Bethel Cemetery. The Rev. Dean Blackburn was in charge. Visitation was on Sunday at the funeral home.
Through the years, Mrs. Mitchell was proud of the fact that her career was that of a housewife, mother and civic leader.
She was born Feb. 15, 1934, in Brighton, Mass., to Clayton and Venus Andrews. She met her future husband, Ken Mitchell of Delavan, at a Fourth of July picnic in 1952. They announced their engagement in October of that year, and on Ken's return from Korea, they were married Feb. 20, 1954, in Rutherford, N.J.
She and her husband lived in Illinois early in their married life and, through a succession of transfers by Ken's employer, eventually settled in California, where they lived until retirement. Then they returned to Illinois, purchasing a home in Hopedale.
She is survived by her husband, Ken, of Hopedale; son Gary and his wife of Santa Rosa, Calif., and grandson Gary Jr., serving in the U.S. Navy; son Glen, his wife and grandson Ethan of Chatham; daughter Gayle and grandchildren Kyle and Ashli of Springfield; son Gregory and his wife of Palos Verdes Estates, Calif.; and son Gerald of Kentfield, Calif.
Mrs. Mitchell was active in her church, being president of the United Methodist Women and Church Women United, helped form a new Methodist church, and served on many committees within the church.
She touched the lives of hundreds of young men through her active leadership in the Scouting program, establishing several Cub packs and Boy Scout troops. She also coordinated the Cub day camp for many years, and her volunteer efforts were recognized by her receipt of the Silver Beaver award.
She served as the chairman of the Sonoma County March of Dimes in California. She also established community food programs for the homeless and disadvantaged and another that provided shoes for schoolchildren from low-income families. These programs and the Cub packs and Boy Scout troops still exist, as a credit to her dedication to help others.
She graduated from high school in Rutherford, N.J., and before her marriage she was employed as an operator for New Jersey Bell Telephone Company.
She lived a full and wondrous life and generously shared her love with family, friends and those in need. She will be sorely missed by those whose lives she touched, all those who knew her and loved her dearly.
Memorial gifts in lieu of flowers may be made in her name to the Emden Historical Society or the charity of the donor's choice.
Click here to send a note of condolence to the Mitchell family.