For the first time since 1980 there will be NO No. 1 seeds dancin' in Indy. For only the second time you will have a seed 11 or lower on the final weekend. You have no repeaters from last year's final weekend in St. Louis, although some in Orange Nation felt that something was amiss with their team's seed this season (more about that later). And in hindsight, what might the Illini achieved had they played their way to Washington, D.C.? I know you're not supposed to play coulda, shoulda, woulda... but in this wacky, crazy, bizarre NCAA tourney, the Illini might have been dancin' again this season if things would've gone according to Hoyle... but, they clearly did not.

Some even say that parity is bad for the game. They argue that not having enough representatives from the big power conferences on the final weekend dilutes the quality of the tourney, kills TV ratings and actually hurts the popularity of the game. I have a one-word response to that line of thinking: BALONEY! And BTW, if you had three or more of the Final Four teams left in your bracket, please e-mail me or call me ASAP. I want you to help me with my portfolio, my writing and TV work, and most of all by helping me fill out my brackets in the future! Let's dive in... shall we... Oh, and BTW, this will be part one of a two-part Mutterings... I'll try to conclude it after the Final Four has had its glorious ending. Buckle your seat belt...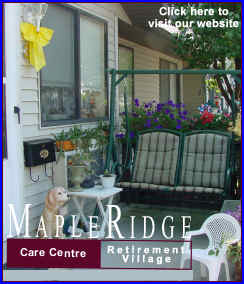 Illini hosed?
You tell me. In what other year was a team from, not just a power conference, but from the one with the No. 1-rated RPI index, a team that won 25-plus games, that finished just one game out of first place in their league (after losing five quality players), that went undefeated in nonconference play, get a seed as low as Illinois got? I think you would be hard-pressed to discover one. I never thought the Illini would receive a No. 2 seed, although as weak as Tennessee was at the end of the year, you'd be hard-pressed to convince most hard-core Illini fans that the Vols were truly better than the Real Men in Orange. Heck, as weak as the Pac-10 was this year, you probably would have a rough time for making a case that UCLA was a stronger No. 2 than Illinois was.
Even giving you the benefit of the doubt and throwing the No. 2 possibility out would not be the end of the universe. However, not rewarding Illinois for an extremely improbable, outstanding season is much harder to conceive. In fact, I can't. Even with the benefit of hindsight, I can see how Florida might be considered a higher No. 3 than the Illini. Although most knowledgeable observers that I've spoken with said that the SEC was down this year (and yes, I know that two of their teams are dancin' while everyone else is watching on TV), and even though the Gators were ranked higher than Illinois for many weeks, did they actually play as tough a schedule night in and night out? I really don't know, but I don't think so. You know that Gonzaga didn't play as tough opponents in their league, although they could probably make a case for themselves because of their nonleague schedule. And the way we pummeled Iowa the last week of the season (if there really is any credence to playing well at season's end) should've solidly landed us above them on the No. 3 line and no lower.
For whatever reason, Illinois was granted the No. 4 -- not in Dayton or Auburn Hills, which would've given Illinois a more realistic reward for its body of work, but a deployment to San Diego, where they would likely play an under-seeded Washington team in round two. I'm probably crazy for even trying to logically play this all out, but honestly it is mind-boggling to me, and college basketball is rarely that hard to figure out.
Then they actually did play the Huskies in round two. And please hear me, I mean no disrespect to Washington (they were a good team and had a good season) -- they were just doing what they were tagged with too, although you have to ask yourself the question if Illinois was shipped West as a No. 4, why wasn't Washington shipped East as a No. 5? But I digress... as I said... and then the Washington game...
When I see clutching, grabbing, jersey-yanking and holding, takedowns, pinball bumping, checking, etc., I'm usually watching a hockey game. However, in this case, I'm using those adjectives to describe what we all witnessed in the Illini-Huskies matchup. I have no problem with many or at least some -- OK, a few of the calls that were made against Illinois. I've seen enough games in my day that sometimes officials feel like they need to take control of a game, and the whistles may blow nonstop when that happens. I don't like it, as I prefer to let the players decide the outcome, but sometimes it happens for a variety of reasons. I'm not even going to go down that street.
What I am going to take issue with is why many of those same calls were not made on both ends. I don't think that is crying, just a simple question. Pundits who have tried to answer that question say that Washington was just attacking the hoop more and drawing more fouls while the Illini were just hacking away. Again I say... BALONEY. Especially if you have seen any of the myriad of photos on several websites clearly showing Dee Brown, Marcus Arnold and James Augustine, just to name three, having their jerseys pulled out of their pants and restricting their movement.
Washington's superstar, Brandon Roy, a brilliant player in his own right, got the benefit of the doubt seemingly on every trip down the floor. Illinois looked as if they couldn't even breathe on him without sending him to the line for two more free throws. Now, I'm not even going to quote from the stat page and demonstrate how many more field goals Illinois made and how many more free throws Washington attempted and made, even though it's a staggering number. What I do want to ask is why Illinois seems to be called for more fouls in every tournament game since the day Lute Olsen, Bill Walton and others accused Illinois of overly aggressive play? Why was that even allowed? Why didn't Lute and others receive fines and sanctions for such ridiculous and irresponsible comments?
Illinois can annually be one of the national leaders in defensive field goal percentage and be among the leaders in least points allowed per game all season, but yet they advance to a game of this magnitude and all of a sudden they have forgotten how to play defense? They panic and decide to start hacking? I'm not buying it. You know, if that's what the replays showed, I could eat a big plate of crow -- it wouldn't be the first time and it won't be the last. Incredibly, those replays appear to confirm the questions that have been raised. It also should be reported that many of the questions raised were posed by the national media covering the game, not just from some of the regular Illini beat writers.
For those who consider this in poor taste and think that all Illinois people do is complain, I'll add this little morsel. From some of the reported information on the officiating crew, at least two of the refs who worked the game had previously been suspended for problems they may have created in previous games. How are they then rewarded to do an NCAA tournament game? Don't these games deserve to be done by those who clearly have received high marks for quality work throughout the season? I don't know, I'm just asking. On top of all that, one of the nation's best officials, Steve Welmer, was relegated to the sidelines on alternate status for this contest. Win or lose, stuff like this casts a dark shadow on games whose outcomes defy conventional basketball wisdom.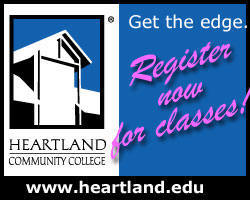 In spite of all this, Illinois still had its chances to wrestle a victory from the jaws of defeat, but they failed to execute. Coaches can only prepare teams; they can't make defensive stops, and they certainly can't make shots for any of the players. Take the spectacular in-bounds play coach Weber drew up for Brian Randle as the teams returned to the court after the four-minute timeout. Randle gets the ball under his own basket and inexplicably missed the bunny. That would've put Illinois up by four and given them a much greater chance to stave off those pesky Huskies. The next trip Jamar had the ball, and I'm not sure what we were looking for. Since McBride had hit two in row earlier, I was hoping we would go to him, but we didn't seem to be looking for him. Smith melted down and somehow tossed the ball directly to Washington. If we get anything on either of those two trips, we probably win the game; but when you don't execute in crunch time, you rarely win games of this magnitude.
So call me a homer if you must. Say I whine, cry and moan. Tell me I'm drinkin' the Kool-Aid and seeing the world through orange-colored glasses. But don't tell me that all of these things were just a coincidence. Two of our other Big Ten brethren were treated just as rudely. That's right. As a matter of fact, games involving Michigan State, Indiana and Illinois showed this free-throw disparity: free-throw attempts by Big Ten opponents George Mason, Gonzaga and Washington, 106; Big Ten, 22. And in the points off charity tosses it was a whopping opponents 72, Big Ten 14. I guess those Big Ten teams really don't know how to play defense and are just a bunch of hackers... Yah, right... and I've got some future beachfront property for you out in the desert for you to purchase right now as well! I agree with some of the Illini beat writers: This is a situation that Big Ten coaches need to address and fix so we don't have to go through this ever again. It's just hard -- no, impossible -- for me to believe that this was all just mere chance, but that's what they want us to believe.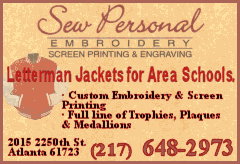 Back to the seeding issue. Let's take Illinois, for example. I can only tell you what I have heard. As I traveled the country over the last year, I can't tell you how many fans and basketball insiders complained about the ROAD Illinois got last year. As they made the well-publicized bus tour through Indy and Chicago to St. Louis, some people screamed about the unfairness of it all (though Illinois didn't blow a 15-point lead in the last four minutes of the game to a before-mentioned coach).
And do people complain when Duke, Kentucky, or UConn, just to name a few, have short commutes on their ROADS?... or perhaps about the weaker foes that they see in their brackets? Maybe I'm wrong about all this. I didn't say there was any conspiracy; I didn't say they were taking it out on us because of the Chief; I didn't say that there is lingering bad blood from years ago... I just asked some simple questions. So far, I have seen no logical replies, and I think I know why. There aren't any!
As I walked away from it all, I tipped my cap to Washington and their great coach (I really do like Lorenzo Romar) and wished them well. Although, deep down inside I wondered if Illinois could really beat UConn on any given day... and how much fun that attempt would've been...
Season wrap
As I told many of you loyal readers before the 2005-06 season even began, I thought Illini fans' expectations for the season were clearly over the top. I mentioned that a 20-22-win season would be a spectacular accomplishment. Boy, was I wrong! Bruce Weber's Illini fashioned another undefeated run through the nonconference portion of the schedule and, outside of a couple games where they obviously did not show up, looked at times as one of the eight or 10 best teams in the country. I attribute that to coach Weber and his assistants. Many of you readers know a lot more about all this than I do, so you're probably going to think that I'm totally crazy on this point, but I think the Illinois coaches did a magnificent job of hiding and masking several of this team's inadequacies and weaknesses all season long. At times the offense was broke, sometimes we couldn't make free throws, and toward the end even our defense had a few holes in it.
But all that being said, the Illini were a shot or two away from advancing to our nation's capital and vying for back-to-back Final Four trips. I think you have to give our guys a lot of credit for what they accomplished. In fact, if you would've told 90 percent of our fan base before the season what our final record would be, I think most of them would've told you to mail it in... I know I would've. I know a lot of fans are disappointed, and so am I to some extent, but I think these guys overachieved in some ways.
And how can you say goodbye to players like James Augustine and Dee Brown? In a word, you can't. It will probably be a long time before Illinois has another big man that rebounds like a man-child while at the same time being such an offensive threat as well. His solid production in the paint over the last four years enabled the Illini to arguably put up the greatest four-year run in the school's history. For being such a fun-loving, almost jokester at times, he will be remembered fondly for his amazing accomplishments, not the least of which are finishing his career with 1,000 rebounds to go along with 1,000 points. Less than 10 other players in Big Ten history have put up numbers like that... and that is sic!
And what about Dee Brown -- or, as my son calls him, Dee for 3 (he really thinks that's his last name)? He may be the most recognized player in college basketball history. Doubters said he couldn't make the transition to point guard, and all he did was lead the nation's No. 1 conference in assists and made second team all-American. When the Illini were broke, Brown willed the team to victory; that may be his most important and defining attribute.
I just always felt more comfortable when he was in the game. I liked his speed barreling down the court, and I liked the way he ran the team. He didn't blink when none of his teammates wanted to take clutch shots. And as shot clock after shot clock was winding down all season, they would throw him the ball with five seconds left in the count and hoped that he would deliver yet again... and most of the time he did.
I wish these two heroes could've played at least one or two more magical weekends, but sometimes the basketball gods can be cruel. And maybe all the questions posed earlier here really are irrelevant. Maybe the karma, the force, the hoops gods or whoever had their own plan all along. And as much as I prefer to watch only the Guys in Orange... sending the age-old UCLA Bruins, Billy Donovan's exciting Florida Gators, a team from the Katrina-smitten area in the form of the LSU Tigers and perhaps the most improbable Final Four entry ever, in the group known as the George Mason Patriots, isn't really all that bad a script after all... In fact, I can only think of one better... That's the one where Illinois... cuts down the nets. I hope I live long enough to see that day... OK, son, repeat after me, "I'll cut those nets down for you someday, Daddy..."