His solution? As they approached the gate, he yelled to them: "This company is dismissed for two minutes, when it will fall in again on the other side of the gate." By the time his military service was over, he had attained the rank of... private!

Despite being a captain at the time, he had no military experience, so he knew nothing about leading soldiers. Back in his day, the person who recruited the volunteers became their commanding officer.

He was a congressman from Illinois, and he invented a device to help boats maneuver through shallow waters; in fact, there is a model of his invention in the Smithsonian Institution.

I sometimes refer to the inventors in these stories only by their first names or their middle names in order to hide their identities. I can't do that with this inventor, though, because his first name is so unique that it would be obvious, and his middle name -- well, he didn't have a middle name.

There are only 43 people in the United States who have done what this inventor did. Yet his one and only patented invention never made it onto the market.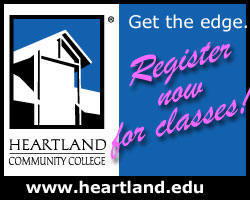 Some of his colleagues were successful inventors, but he was the only one in this elite group to apply for and receive a patent. He would later survive many setbacks in his life -- a life that was cut down in his prime by a murderer. For example (you may have seen this list somewhere before, but it's worth repeating):
In 1832, he lost his job and was defeated in the race for legislature.

In 1833, his business failed.

In 1835, his girlfriend died.

In 1836, he suffered a nervous breakdown.

In 1838, he was defeated for speaker in the legislature.

In 1843, he was defeated for nomination to Congress.

He was elected to Congress in 1846 but was defeated in 1848.

In 1854, he was defeated for the Senate.

In 1856, he was defeated for nomination for vice-president.

In 1860, he was elected president of the United States: President Abraham Lincoln.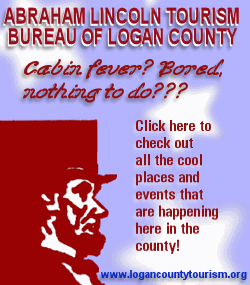 So the commander who had a hard time leading his men through a gate ultimately wound up as president of the United States.
There's another intriguing list of events that describe the life of Abraham Lincoln. This one contains the eerie similarities between President Lincoln and President John F. Kennedy and, like the above list, you may have seen this somewhere before:
Abraham Lincoln was elected to Congress in 1846. John F. Kennedy was elected to Congress 100 years later, in 1946.

Abraham Lincoln was elected president in 1860. John F. Kennedy was elected president 100 years later, in 1960.

The last names of Lincoln and Kennedy each contain seven letters. The names of their assassins each contain 15 letters (John Wilkes Booth and Lee Harvey Oswald).

Both were assassinated by Southerners, and both were succeeded by Southerners.

Both successors were named Johnson. Lincoln's successor, Andrew Johnson, was born in 1808. Kennedy's successor, Lyndon Johnson, was born 100 years later, in 1908.

Booth ran from a theater and was caught in a warehouse. Oswald ran from a warehouse and was caught in a theater. Booth and Oswald were both shot before their trials.
Unlike Lincoln, though, Kennedy was not an inventor.
[Paul Niemann]
Paul Niemann may be reached at niemann7@aol.com. You can learn more about Invention Mysteries by visiting the official Invention Mysteries website.
Copyright Paul Niemann 2006
[Other columns]