A clinical breast exam is recommended every three years for women in their 20s and 30s, and after 40 the American Cancer Society recommends a clinical breast exam every year. Pap tests and pelvic exams should start about three years after becoming sexually active, but no later than age 21, and then every one or two years. Both of these exams are part of the continuum of care at Planned Parenthood for every woman. To set up an appointment, call (217) 735-4231.

Planned Parenthood will accept most insurance and Medicaid, but no one is turned away because of income. Teens are welcome and are encouraged to come with Mom and meet the staff.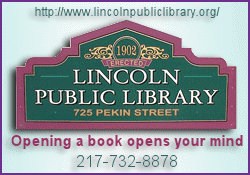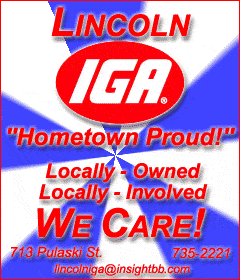 On Monday from 8 a.m. to 4:30 p.m., every woman who comes to the Lincoln Health Center at 109 Third St. for an annual exam will receive free emergency contraception and a coupon to give to a friend or family member for an additional dose. This concentrated dose of regular birth control may be used within five days of unprotected sex to prevent conception.
[Provided by Planned Parenthood of East Central Illinois]
Also for National Women's Health Week
Logan County Health Department will offer free women's health screenings
May 15-19