Disorganized son

Send a link to a friend
Syndicated column from The Parent Institute
[MAY 19, 2006] Q: My son is extremely disorganized! His backpack looks like a recycling bin, and his teacher tells me his desk at school is not much better. I've tried scolding, grounding and nagging. Nothing works. What can I do?
A: You probably hear things like, "I can't find my homework!" or "Where's my soccer uniform?" more often than you'd like. But there is good news. It's not too late, even as the end of the school year approaches, for you to help your son.

Experts say that organization is a skill that we can learn. We are not simply born organized or disorganized. And there are many things parents can do to help children learn and practice good organizational skills. Here are some organization ideas you can use with your son:
Help your son write down a checklist of everything he should take to school on a typical day. Post the list by the front door.

Choose places to put specific belongings -- especially those that get misplaced frequently. For example, keep schoolbooks and other materials for school the next day in a box by the front door.

Encourage your son to make daily to-do lists. They're great reminders, and it feels good to cross off finished tasks.

Help him make a homework calendar or chart. Sometimes just seeing the schedule helps.

Use a portable timer. Set it when your son has trouble sticking to a schedule, such as during phone calls or while doing homework.

Teach him to plan ahead before starting a big project. Decide how the task will be completed step by step. Then stick to the plan. For example, if he has a book report due in two weeks, plan each step he'll take to complete it.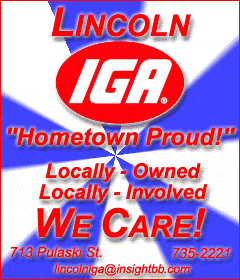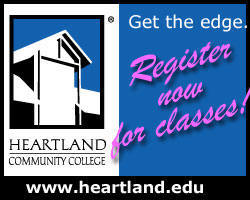 Have your son clean out his backpack at least once a week. If he does this over the weekend, he'll start each week organized.

Use routines throughout the day. Disorganized children need routines. Choose a regular time and place for homework. Help your son decide when and where he is most productive. (In front of the television should not be an option.) Have him lay out clothes for the next day and pack his backpack before bed.

Write reminders on sticky notes inside your son's notebook: "Write down assignments." "Take notebook and paper." "Bring books home."

Set a good example. Always put things away in their designated spots -- a place for keys, mail, cleaning supplies. If you're organized, your child is more likely to be organized too.
Disorganized kids can learn the skills they need to cope. Keep focusing on your son's improvements. He may never be the most organized kid, but with work and patience, both he and you can be proud of what he's accomplished.
For more information about helping children learn or to submit your own question, go to http://advisor.parent-institute.com. All questions will receive a prompt answer by e-mail.
Copyright 2005, The Parent Institute
"Ask the Learning Advisor -- Ideas for Raising Successful Children" is a free, syndicated column from the Parent Institute.