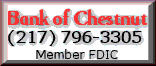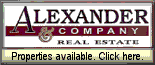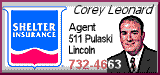 Church Directory
---
---

---
---
---
---
Contact us
---
LDN is best viewed with
IE 6 or Firefox 1.x.

---
LDN awards
Local:
Dec. 16, 2001
Local Emergency Planning Committee
Jan. 25, 2001
Logan County Healthy Communities Partnership
State:
Oct. 1, 2001
Illinois Public Health Association
posted daily OVER THE NOON HOUR (CDT)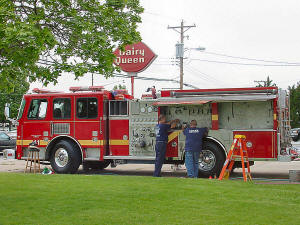 Lincoln Rural Fire Department received a new (used) firetruck this week. The truck is courtesy of an estate stipulating that the fire department use the funds for rescue equipment.
[picture by Jan Youngquist] click on picture for larger image


Submit a classified ad online [Lowest cost for advertising in the county!]
\Community

The Sports Page


County briefs
Tourism has it going on

Gov. Blagojevich signs 'Let Them Rest in Peace Act,' allowing families to peacefully grieve fallen soldiers
New law makes protesting within 200 feet of a funeral or memorial service a crime

White House rhetoric runs counter to policy realities, speech experts say

Federal testing for mad cow disease a failure, Law Review editor says

Park district notes

Inventor's son writes in to Invention Mysteries

Mustang League score