VOLLEYBALL CAMP
Bump, Set, Spike!! Learn the fundamentals with hands-on practice. Aspects covered include hitting, setting, passing, blocking and serving. Also taught are offensive and defensive strategies. Our instructor is Mark Tippett, Head Volleyball Coach for Lincoln College. You must pre-register in order to receive a T-shirt the week of camp.

#150 Entering 4th - 6th Grades Indoor Courts/Sports Center
9:00 a.m. - 11:00 a.m. Tu. - Th., June 14, 15, & 16
$35.00/$43.75
---
TUMBLING
Lauren Pernng will be our Tumbling Instructor. Lauren has taught
private lessons for two years before joining the Park District three years ago. She has won trophies in several competitions before becoming an instructor. She now attends Western Illinois University majoring in Special Education. Instruction will be determined by a skills evaluation in the first session. Classes will be held in the Aerobics room.

Sundays July 9th, 16th, 23rd, & 30th All Sessions are $30.00/$37.50
#151 K 2nd Grades 1:00p.m. - 1:45p.m.
#152 3rd - 5th Grades 2:00p.m. - 2:45p.m.
---
HOTLINE 732-5916
Find out what's up at Lincoln Park District all summer long. Think your game might be rained out? Find out on the HOTLINE. Want to know what special events are going on?

Give the HOTLINE a ring. 732-5916 Call each day after 4 p.m. for the latest updates!
---
CHEERLEADING CAMP
Give me a G... G! Give me an 0... 0! What's that spell'!... GO!

This is Lincoln Park Districts' first summer to offer Cheerleading Camp with a veteran Cheerleading Coach. We welcome Megan Farmer to our squad of summer instructors. Megan hails from the Lincoln area where she started her cheering experience at West Lincoln-Broadwell. She cheered for LCHS all four years, being the first sophomore to make the varsity squad. Megan has been leading cheer camps for three years at schools including Hartem and LJHS. She has also been the assistant cheerleading coach at Hartem for a year now. Following her graduation from LCHS as class Salutatorian, she is attending U of I in Champaign, majoring in Spanish and Secondary Ed. Megan will teach motions, jumps, floor and sideline cheers. Basic tumbling and stunts will be covered as well. This class will cover all the basic skills needed for try-outs for future cheerleaders. Participants are encouraged to wear T-shirts, shorts, and tennis shoes. Early registration will insure a T-shirt at the end of class.

#154 Entering 4th - 6th Grades 1:00 - 3:00 p.m. Mon. - Fri., June 5 -9 (Min. 5) $60.00/$75.00
---
KITES & FLIGHT
In conjunction with Park Districts throughout Illinois we have chosen Saturday, May 13 as our Kite flying day! Learn the dynamics of kite building and flying as well. The first 24 young people will make their own kites to fly and take home. Our instructors are well versed in aviation with some of them being Private Pilots! They'll even demonstrate an 8 foot Delta Wing Kite! We'll round out our day with a trip to the Heritage In Flight Museum. Mom's or Dad's are encouraged to stay and will need to provide
transportation to the museum. Participants are asked to preregister.

#155 Entering 3rd - 6th Grades 9:00 a.m. Saturday, May 13 (Min. 10) No Charge
---
GOLF CAMP
Lincoln Park District will be hosting their sixth annual Summer Golf Camp this June. Students of all ages are encouraged to sign up early due to the growth and popularity of this program. And, once again, we are pleased to have Jim Dunovsky return as our instructor.

A one-time Lincoln resident and an IWU alum, Jim currently resides in the southwest suburbs of Chicago. A thirteen-year ambassador of the game, and presently managing at The Links at Carillon Golf Club in Plainfield, Jim is actively pursuing PGA Certification to further his career. His passion and knowledge of the game of golf, as well as his light hearted approach to teaching, are definitely the keys to his successful instruction.

The one-week Golf Camp consists of four days of instruction and ends with a fun-filled nine hole round of golf on Friday at Four Willows Golf Course in Mason City. The primary focus of the camp will be on the fundamentals of the golf swing, (grip, stance, posture, form and tempo). And finally, no lesson would be complete without some of the basics on rules, philosophy, and etiquette. Teaching fun through instruction helps all of Jim's students easily enjoy what can be a very challenging game.
#108 9 yr. - 12 yr. 8:00 a.m. - 11:00 a.m. M - F June 19 23 $80.00/$100.00
#109 13 yr. - Adult Noon - 3:00 p.m. M - F June 19 - 23 $80.00/$100.00
---
TENNIS LESSONS
We introduce to you Jon Leisinger, our tennis instructor. Jon, who has been playing since he was seven, will be a senior at LCHS. He has played on the varsity tennis team since his freshman year. As team captain he enjoyed a winning season and shared the MVP Award. Folks who love the sport may recognize Jon from our courts here or at the Elks where he volunteers with the youth.

PeeWee Tennis introduces kids to tennis basics. Ages are 4 -7, and equipment is furnished. Beginners are entering 3rd - 5th grades. Intermediates include entering 6th - 8th grades and Advanced are for those entering 9th to all ages. Beginner to advanced must bring his or her own equipment. Instruction is on our indoor courts and everyone will need tennis shoes.
#112 PeeWee 8:00a.m. - 8:45 a.m. M - F June 5 - 9 $30.00/$37.50
#113 Beginner 8:45a.m. - 9:45 a.m. M - F June 5 - 9 $30.00/$37.50
#114 Intermediate 9:45a.m. - 10:45 a.m. M - F June 5 - 9 $30.00/$37.50
#115 Advanced 10:45a.m. - 11:45 a.m. M - F June 5 - 9 $30.00/$37.50
---
TEE BALL LEAGUE
Learn the fundamentals of baseball including hitting, fielding, throwing, and base running. Emphasis on sportsmanship, teamwork and fun! Rosters will be on/in the local media. T-shirts, caps, and schedules will be distributed at the first practice All athletes must wear sneakers and have their own ball gloves. Parents will need to choose a session. The season will last for six weeks.

Our coaches for this session will be Howie and Michelle Fuiten. Mrs. Fuiten teaches at Car-roll Catholic School and coaches basketball and track. Mr. Fuiten teaches at LCHS. As a kid
he played Tee Ball here and baseball in college. Howie also coaches Junior High baseball. Welcome back to LPD Mr. & Mrs. Fuiten!
#110 Entering K - 2 9:00a.m. - 11:00 a.m. Mon. & Wed. Starting June 12 $30.00/$37.50
#111 Entering K - 2 9:00a.m. - 11:00 a.m. Tues. & Thurs. Starting June 13 $30.00/$37.50
#401 Entering K - 2 8:30a.m. - 10:30 a.m. Saturday Starting June 17 $30.00/$37.50
---
FISHING CLINIC AND FISHING DERBY
Our fishing clinic is held in the Railer Room. The fundamentals of fishing are explored along with safety issues. The Department of Natural Resources will be here with displays and giveaways. Casting, tying on a hook, and different types of bait will be discussed. There will also be several displays, including a championship pro-fishing bass boat.
The Fishing Derby is held at Hickory Lane Campground, near Atlanta. The Lincoln City Police D.A.R.E. program will sponsor the free Derby. The wiener wagon will be on hand to offer hotdogs & sodas to the participants. Parental approval is a must and parents are encouraged to attend. Both events are free.
#116 Clinic 5. 15 yrs. 6:30p.m. - 8:00p.m. Tues., June 6
#117 Derby 5 -15 yrs. 9:00a.m. - Noon Sat., June 10
---
DANCE CAMP
Get a taste of different styles of dance this summer. Jazz, Ballet, Tap, Celtic, and Clogging are included. Special shoes are not needed but please wear something other than socks. Previous experience is not necessary.
Instructor Audra Turley, owner of Audra's Studio of Dance, is a Master Graduate of Dance Educators of America. She is also the director of the award winning Flying Feet Cloggers and Competition Teams. Parents will be invited to a demonstration on the last day of class.
#118 Ages 6 & up 9:00 a.m. - Noon Th. & Fri., July 20 & 21 $15.00/$18.75
---
AEROBICS
From beginner to advanced, wanting to tone or looking for the total workout--check the schedule available at the front desk. We are sure there is a class time that will fit your busy schedule. Aerobics classes are now included in the Circuit or Full Access memberships.


PERSONAL TRAINER
Jayne Weaver is Lincoln Park District's Personal Trainer. Jayne's professional career keeps her very busy but she always enjoys working with new clients. Ask at the front desk if you would like to make an appointment with Jayne.
---
SUMMER THEATRE WORKSHOP

The lights dim, a hush comes over the room, then the curtain goes up, Act 1, Scene I. A little exaggerated for our "theatre" but directed by real theatre professionals none the less. Chris Gray joins the park district this year and will lead the creative drama activities. Along with teaching theatre at Lincoln College, Chris has also directed and designed for over 20 theatres. He has also been involved with children's theatre, improv and creative drama for 15 years.
Each workshop is age specific with activities tailored to their abilities. Experience the basics of getting a
show into production; painting, singing, set design, tryouts, and improv. Included is a tour of the Johnson
Center and Lincoln Community Theatre's Warehouse. Bring your sack lunch, your swim suit and towel.
Family and friends are invited to see the show on the last day of the workshop.
#123 6yrs. - 10 yrs. Mon. - Fri. June 12th - 16th 9:00a.m. - 4:00p.m. $75.00/$85.00 #124 ilyrs. - 14 yrs. Mon. - Fri. July 10th - 14th 9:00a.m. - 4:00p.m. $75.00/$85.00
Enrollment is held at a minimum of 5 and a maximum of 20 for any workshop.
Early registration is strongly encouraged due to the popularity of this program.
---
SWIMMING June 3 - Labor Day
Season Passes are now on sale weekdays at the Center. Purchase your passes on or before June 4th to qualify for the discounted Early Bird rate. A $2.00 fee will be charged to replace a lost swim pass.

SEASON PASSES
Youth 12 and under $40 resident $50 non-resident
Adult 13 and over $50 resident $60 non-resident
Couple $60 resident $70 non-resident
Family with up to 6 passes $85 resident $95 non-resident
(Husband, Wife & Children under age /8)
Additional family member pass $ 5 resident $ 6 non-resident

DAILY FEES
Youth 12 and under - $1.50
Adult 13 and over - $2.00
11am - noon

noon-1pm

1-4pm

1-8:30pm

6:30-8:30pm

6:30-8:30pm

Sun.

Adults

Only 18 & over



Pre-School

6 & under
w/adult
.

Public Swim

Mon.

Public
Swim

*Public Swim

Tue.

Family Night

Wed.

*Public Swim

Thu.

Family Night

Fri.



*Public Swim

Sat.

Public Swim
Adults Only - For ages 18 and older, adults can swim laps or relax in the water or at poolside in an adult atmosphere.
Pre-School - For children ages 6 and younger. Parents can enjoy the fun together with their children during this play period. Children must be accompanied by an adult.
Public Swims - Swimmers age 7 and older are welcome daily. Swimmers ages 6 and under must be accompanied by an adult. The pool is always professionally managed by a staff of trained lifeguards. Family Nights - Enjoy swimming during these family only times. If you're age 18 and younger, you must have an adult family member accompany you.
*Special Note on 6:30 - 8:30 p.m. Public Swims: If at 6 p.m. the outside temperature is 80 degrees or hotter, the pool re-opens for Public Swim provided there is no private pool party scheduled.
---
POOL SPECIAL EVENTS
OPENING DAY SPECIAL
Saturday, June 3 from 11:00 a.m. - 6:30 p.m.
Everyone pays just $1.00 or use your pooi pass

FATHER'S DAY SPECIAL
Bring Dad and he swims for free. Sunday, June 18, 1:00 p.m. - 8:30 p.m.

ADULT MOONLIGHT SWIMS
FOR ADULTS ONLY, leave the kids home; come out and relax poolside under the stars.
Saturdays, June 17, July 1, or July 15. 8:30 p.m. - 10:30 p.m. $1.00 or pass

JULY 4 FESTIVITIES
Bring the whole family and have fun with games, contests and prizes.
Tuesday, July 4th 1:00p.m. - 5:00 p.m. $1.00 or pass

MIDNIGHT SWIMS
Midnight swims will be held on selected nights at the pool throughout the summer when the heat seems unbearable. Watch and listen for announcements at the pooi or the HOTLINE at 732-5916. $1.00 or pass.

CITV5 & LPD DIVE IN PARTY!
Be a part of our made for TV Summer Swim Party. Grab your friends and join in the fun. Compete in relays or biggest and smallest splashes. Also a Soda Scramble where the winners get to push a lifeguard of their choice into the pool! We double dog dare you to be a part of this filmed to be aired on CITY 5 swim party sensation. Saturday, July 15 1:00 p.m. - 3:00 p.m. Former Stars of this show invited.

BACK TO SCHOOL SPLISH, SPLASH & SKATE PARTY
Just for the older 6th - 8th graders, this party is our farewell to summer. Water contests, D.J. Brando, pizza and soft drinks included. Saturday, August 12, 6:00p.m. - 7:00p.m. swim 7:30p.m. - 9:00 p.m. skate $7.00 per person for skate and swim.
---
POOL PARTIES
Make a big splash at your next birthday party, reunion or special occasion with a pool party! Rental fee includes lifeguards. Arrangements for parties should be made at least 2 weeks prior to the event contact Christine, 732-8770 between 8:30 a.m. and 4:00 p.m. weekdays for assistance in planning your own special splash-a-poolaza!
Available time slots are 6:30 p.m. - 8:30p.m. & 8:30p.m. - 10:30p.m. Monday, Wednesday and Friday. Or 8:30p.m. - 10:30p.m. Tuesday, Thursday, Saturday, and Sunday.
---
BALL ROOM DANCE LESSONS
Just in time For summer weddings and those class reunions. Ihis fun four-week session will include the very popular swing dance, a night club two step, which are steps set to a slower beat, and of course, the ChaCha. Mike and Julie Bieser are our instructors. We will be in the Ballroom on Monday evenings from 7:00 to 8:30 p.m. Comfortable clothes and slick soled shoes are recommended.
#174 Adults 7:00p.m. - 8:30p.m. Mondays June 5 - 26 (Min. 6) $50.00/$62.50 Per Couple
---
YOSHUKAI KARATE
A certified 5th degree Black Belt in Yoshukai International Karate. Sensei Daniel K. Dugan has been teaching the art throughout Central Illinois for over 25 years. We are proud to host Sensei Dugan's classes in our Aerobics room.
Classes are held on Tuesday and Thursday evenings from 7:00 to 8:30 p.m. Children 12 and under are dismissed at 8:00 p.m. Various clinics, testing, camps, and banquets are held throughout the year.
If you have questions you may contact Dan Dugan at 217.648.2956
---
LinPro Dancers
The Lincoln Park District oilers square dancing on the 1 st and 3rd Wednesday and Saturday nights the year around. All of' the square dance commands, (cal is), are standardized throughout the world and are all in English, even in foreign countries. There are 50 basic movements in square dancing. At each class you will be taught 3 or 4 additional basics and a review of the ones you already have learned.
Square Dancing is good for your health. You will find that this form of' exercise is good for your heart, leg muscles, joints, and burns a lot of calories.
For answers to your questions call Ron Betzelherger at 732.6387 between 9:00 a.m. and 8:00 p.m.
---
HUNTER SAFETY
Whether you are shooting skeet or hunting big game. this course is for you. Illinois State L aw requires that anyone horn on or after January 1, 1980 may not be issued a hunting license unless they take a valid Hunter Education Course. Logan County Quail Unlimited and Logan County Whitetail Unlimited are the sponsors of this educational program. This course consists of 10 hours of instruction. This class covers the basics of' hunter responsibility, wildlife conservation and identifications, firearms and ammunitions, field safety, wildlife manage. first aid, archery, muzzle loading and slate regulations. This course is open to all ages and many states are now requiring adult hunters to furnish evidence of having completed a Hunter Safety Course prior its issuance of a non-resident license. Persons completing the minimum 10 hour class and successfully passing the final examination will receive a State of Illinois Certificate of' Competency and a graduate patch.
There is no cost to take this course and refreshments/lunch will he provided. STUDENTS MUST ATTEND BOTH DAYS TO GRADUATE AND PROVIDE A VALID SOCIAL SECURITY
NUMBER. Pre-registration is strongly encouraged.
#506 Fri. June 2 6:00p.m. - 10:00 p.m. AND Sat. June 3 9:00a.m. - 3:00 p.m. Cost: Free
---
A DAY IN THE WOODS
BUTTERFLIES, BUGS & THINGS THAT LIVE AND BREATH
Have you heard the expression, "Can't see the forest for the trees? Well, after today you will not only know the names of the trees, but everything it takes to make up a forest. Carol Thompson, Park Interpreter from Weldon Springs State Park is coming to teach us all about nature in Memorial Park. We are the only park district in Central Illinois that Carol shares her time with. Welcome back Carol and thank you for your gift of knowledge! This adventure packed day is filled with birding, looking for bugs and butterflies, using sweep nets to examine the smallest of insects, hiking and tree identification. Anything else that Mother Nature chooses to reveal to us will be discussed as well. A pioneer's meal will be offered at noon for all the participants. Roast, potatoes, and carrots with fresh baked biscuits from cast iron dutch ovens are on the menu. Open fire cooking with young people making their own desserts is only a part of the experience. Insect repellent and long pants with comfortable tennis style shoes are suggested. Parents/Guardians are responsible for transportation to and from Memorial Park.
#137 Entering 1st - 3rd grades 9:00 - 1:00 Thursday, July 13 $8.00/$12.00
#138 Entering 4th - 6th grades 9:00 - 3:00 Thursday, July 13 $8.00/$12.00
---
YOUTH FOOTBALL 2006
Our football program has been restructured. We now offer tackle football to boys from second grade through eighth. Among the changes please notice that the season will start much sooner than what many of the younger players are used to.

Sign-up will be from May 1 - 20
Equipment hand out is Saturday, July 22
Practice starts Monday July 24
Games start Friday, August 18

We look forward to the great opportunities that Lincoln Youth Football has to offer our community. Larry Booth will be the commissioner and may be reached at 217.871.0409

Cost is $75.00 for the first player and $50.00 for additional brothers.
---
READING CHALLENGE
We believe it is just as important to exercise your mind as it is to exercise your body! That's where we join forces with Lincoln Public Library. As your children enjoy reading and maintaining their skills we challenge you to join them too! Go to the Library and join the competition. A predetermined reading goal will be set. When you achieve your goal within the time frame, not only will you have had hours of reading pleasure, but also a free pass to the Sports Center and the Pool. If you are already a member of the Park District we will give you a gift certificate that may be used towards any of our programs.

Certain age restrictions apply and all waivers must be signed in order to participate.
---
MEMORIAL PARK PAVILIONS
The Memorial Park shelters are available for person to reserve for private parties or reunions from April 1 October 15. The park is open from 6:00 a.m. to 10 p.m. daily, offering applicants a choice of 5 shelters located in the 42-acre park. Reservations for the open-air shelters are available free-of-charge on a first-come,first-served basis by contacting the Center office.
HAVE A PICNIC
Relax at the following area parks:
Exchange Club Park - Monroe and 21st streets
Lehn & Fink Park - Pekin and Beason streets
Mayfair Park - Southgate and Allison Ave.
Meirose Park - Adams and 13th streets
Postville Park - 5th and Washington streets
Ray White Park - Monroe and Short 11th streets
BUILDING RENTALS
Having a birthday party? Wedding reception? Business meeting/luncheon? Or even a Garage Sale. If so, rent a room in the Center. Our facility offers large and small meeting rooms and kitchen. Come to the Center office or call Christine to make your reservation.
GIFT CERTIFICATES
Give a gift that's sure to fit! The Lincoln Park District has a gift suggestion that is suitable for people of all ages - a Park District Gift Certificate. Gift certificates are available for all classes, programs and memberships. Give a unique gift - a gift of leisure and learning. For more information, call Christine at the Center at 732-8770.
---
CITY OF LINCOLN HERITAGE DAYS
JULY 4TH WEEKEND
"Enjoy 4 days of fun filled festivities!"
Friday, June 30
Downtown Merchants Red, White, and Blue Sales
Street Dance with Food & Drinks
5 - 8 p.m. "Vintage Daze" and 9 -12 midnight "Imagine That"
Saturday, July 1
Open Cruise-In Community Garage Sale
Kids Games Free Watermelon Feed
Street Dance with Food & Drinks
5 - 8 p.m. "Saturday Nite Special" and 9-12 midnight "Mike Kelley & The Chilibillies"
Sunday, July 2
Lincoln College at 3:00 p.m.
Join us as the nation prepares to celebrate Abe's 200th Birthday in 2009! The kick-off and reception of "Abraham Lincoln Bicentennial in Lincoln, IL." The aim of the ALBC is to renew American's appreciation of Lincoln's legacy. Local and National dignitaries have been invited. A full afternoon and evening of family events are being featured.
Tuesday, July 4
Kids Parade down Wyatt Avenue with judging and prizes.
Water Balloon fights with Fire Department
Pool Games
Baseball Tournaments
Kickapoo Valley Vintage Baseball
FIREWORKS!!!
---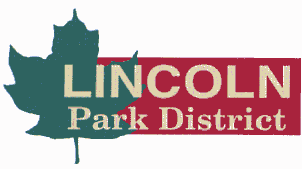 There are many ways you can help the Lincoln Park District. Investing in our community and the people in it will always be valuable.
Adopt-a-Park
Is your neighborhood group or service organization looking for a worthwhile and rewarding community project? Why not adopt a park? We have seven neighborhood parks to choose from. Your group can take an active role in the planning, upkeep and programming in the park of your choice. Call Roy at 732-8770 and get started today.
Neighborhood Park Watch Program
The neighborhood Park Watch Program is a cooperative effort among the Lincoln Park District, the Lincoln Police Department and the community residents. This program is designed to create community awareness and pride; to decrease vandalism and crime; to provide neighborhood residents a safe and comfortable environment and to develop a sense of ownership. If you would like to become involved in the Neighborhood Park Watch Program near your home, please call us at 732-8770.
Plant a Tree!
Here is a unique way to celebrate the birth of a child, wedding, anniversary, or to honor the memory of a loved one Plant a tree! For a donation of $200, the Lincoln Park District will plant a tree in the park of your choice. A Living Tribute certificate and map of where the tree has been planted are included. Trees available as memorials are: ash, red maple, Norway maple, linden, pin oak, red oak, crabapple and dogwood. What a wonderful way to contribute to the beauty and environmental health of our community. Trees are carefully monitored and are guaranteed for five years.
Park Bench Recognition Memorials
A gift of $500 will place an attractive bench in the park of your choice with a plaque inscribed with your message or loved ones name.
Youth Scholarship Fund
The Lincoln Park District's Youth Scholarship Fund assists children who demonstrate financial need to be able to participate in Lincoln Park District programs. Budgeted amounts are simply not enough to accommodate the number of requests received each year for financial assistance. Your contribution will make a difference in our community's children.
Volunteer
At the Lincoln Park District we believe that volunteerism can be one of the highest forms of recreation! Volunteering helps your community, enriches your leisure time and offers you the opportunity to develop new interests and friendships. Volunteer opportunities are available for individuals or groups in on-going programs and/or special projects and events. We will match your skills and interests with the right volunteer position. For more information on the Volunteer Program and the opportunities, you are welcome to write or visit the office at 1400 Primm Road or call 732-8770. All of us at the District deeply appreciate the tremendous contributions of the many volunteers who have given so much time and energy to the Park District programs. A heartfelt THANK YOU to each and every one of our Volunteers.
Friends or Illinois Parks
People from all walks of life are making a difference in parks and recreation. These 'friends' make monetary contributions, give their time to clean-up parks and forest preserves, teach classes or coach sports teams. Friends of Illinois Parks is a nonprofit organization that strives to involve more citizens statewide as friends in these ways and others, such as legislative advocacy. For more information about Friends of illinois Parks: contact Friends of Illinois Parks
211 East Monroe Street, Springfield IL 62701
Toll free 1-877-523-4558 or www.lLparks.org
---
Lincoln Park District
1400 Primm Road Lincoln, IL 62656
Phone: 217-732-8770. Fax: 217-732-9521
INDOOR SPORTS COMPLEX HOURS:
Daily 5:30 a.m. to 10:00 p.m.
OFFICE HOURS:
Monday through Friday 8:00 a.m. to 5:00 p.m.
Closed Memorial Day, May 31
Closed Independence Day, July 4