While the overall population grew moderately between 1990 and 2003, increasing from 11.4 million to 12.7 million residents, major changes have taken placed in the state's ethnic and racial composition. Both the number of Hispanic (non-black) and Asian residents doubled, while the number of non-Hispanic whites decreased by 1.6 percent. The black population increased by 13 percent.

As a result, the percentage of white residents dropped from 75 percent in 1990 to 66 percent in 2003. While blacks still constitute the state's second-largest group, at 15.2 percent, up from 14.9 percent in 1990, they are closely followed by Hispanics, who made up nearly 14 percent, up from 7.4 percent in 1990. Also rapidly increasing from a small base is the Asian population, growing to 5 percent of the state's population, compared with 2.8 percent in 1990.

These demographic shifts are likely to have an impact on future policymaking on several issues, according to "The State of the State of Illinois," a report issued by the Institute of Government and Public Affairs.

Cedric Herring, a sociologist at the institute, noted that Illinois residents place state spending before education as the most pressing problem facing the state. "Also, between 2002 and 2004, economic concerns such as unemployment have risen to special prominence," Herring wrote.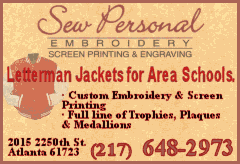 Despite a strained state budget, a majority of respondents want the state government to increase spending in five areas -- medical care, public health, job training, public schools and higher education. There is considerably less support for increased spending on prisons and highways, especially new highways. State spending on the environment drew middling support.
There is a noticeable gap between black or Hispanic residents and white residents on several issues. For example, 74 percent of the blacks and 61 percent of the Hispanics polled favored additional state spending on medical care, compared with 47 percent of white respondents.
Similarly, blacks (76 percent) and Hispanics (82 percent) were more likely than whites (48 percent) to support more state money for colleges and universities. "Because the proportions of African-Americans and Hispanics in Illinois have increased, their opinions are now weighted more heavily in the formulation of public opinion in the state," Herring noted.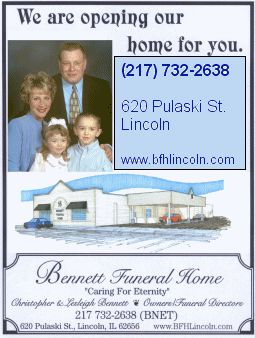 He also wrote that many respondents "expressed a willingness to pay as much as $300 per year in additional state taxes to prevent cuts (in state services), and more than half were willing to pay at least $250 more in taxes to avoid cuts."
Looking specifically at what taxes should be increased, 65 percent of respondents favored increasing corporate taxes, while only 27 percent favored increasing personal income taxes and 21 percent favored increasing gas taxes.
Responses differed according to political affiliation and geographic location. Self-identified Democrats from metropolitan Chicago generally favored more government spending, while self-identified Republicans from central and southern Illinois were much less inclined to any increases.
The Institute of Government and Public Affairs report offers expert analyses on various issues, including health policy, conservation policies and the "digital divide" separating black and Hispanic residents from white residents.
U of I contributors were J. Fred Giertz, an economist, writing on the state's pension shortfall; Madhu Khanna, a professor of agricultural and consumer economics, writing on cropland conservation practices; Peter F. Mulhall, an adjunct professor in community health, writing on after-school services; economist Elizabeth T. Powers, writing on child care centers; and Robert F. Rich, director of the Institute of Government and Public Affairs, writing on health policy issues.
Herring contributed an essay on the growing disparity in computer training and knowledge between black or Hispanic residents and white residents. "We continue to train racial minorities for occupations with decreasing labor demands at the same time that we do not sufficiently prepare them for jobs that are opening up in sectors that lack skilled workers, especially in the computing professions," Herring concluded.
The report from the Institute of Government and Public Affairs can be downloaded from http://www.igpa.uiuc.edu/. [To download Adobe Acrobat Reader for the PDF file, click here.]
[News release from the University of Illinois at Urbana-Champaign]