The commencement ceremony will be conducted Saturday at 5 p.m. in Roy S. Anderson Gymnasium. Rebecca Kasa, class of 2008, and Kelly Knecht, class of 2009, will play the processional and recessional. Opening remarks will be given by Mason Coons, followed by introduction of the LCHS Board of Education by Superintendent Dean Langdon. Ms. Joyce Hubbard, principal, will introduce the valedictorian and salutatorian, followed by recognition of the National Honor Society members by Ms. Rhonda Hyde. Christine Schick will present the class gift to LCHS. Hubbard will present the Logan County Bank Senior of the Year. Music will be "For Good," sung by the LCHS Girls Ensemble. This is followed by the thank-you from Craig Rohlfs. The board of education will award the diplomas to the graduates, and closing remarks will be given by Brittany Uhlry.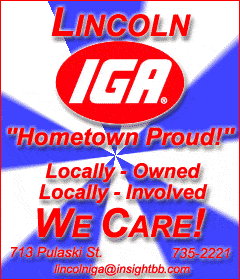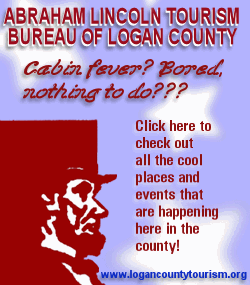 Everyone planning to attend graduation will be required to have a ticket for admittance to the gym. Individuals without tickets will be able to view the graduation ceremony on the big-screen TV located in the auditorium. If entering the auditorium, please enter through the front entrance on Primm Road.
LCHS is having a professional photographer at the commencement ceremony to assist parents in getting a quality photo of their graduate.
[LCHS news release]