Lincoln Daily News publishes letters to the editor as they are received.
The letters are not edited in content and do not necessarily reflect
the views of Lincoln Daily News.
Lincoln Daily News requests that writers responding to controversial issues address the issue and refrain from personal attacks. Thank you!
.
You may also send your letters by e-mail to ldneditor@lincolndailynews.com
or by U.S. postal mail:
Letters to the Editor
Lincoln Daily News
601 Keokuk St.
Lincoln, IL 62656
Letters must include the writer's name, telephone number, and postal address or e-mail address (we will not publish address or phone number information). Lincoln Daily News reserves the right to edit letters to reduce their size or to correct obvious errors. Lincoln Daily News reserves the right to reject any letter for any reason. Lincoln Daily News will publish as many acceptable letters as space allows.
Dear Editor:

Good weather, along with the higher cost of gas, will make the number of motorcycles on our state highways increase. The problem is Illinois does not have a mandatory motorcycle helmet law. Our state lawmakers, listening to the demands of some claiming that motorcycle helmet laws are a violation of the Constitution, have failed to act on this important issue.

The U.S. Supreme Court has upheld motorcycle helmet use laws under the U.S. Constitution since 1972: "The public has an interest in minimizing the resources directly involved. From the moment of injury, society picks the person up off the highway; delivers him to a municipal hospital and municipal doctors; provides him with unemployment compensation if, after recovery, he cannot replace his lost job; and, if the injury causes permanent disability, may assume responsibility for his and his family's subsistence. We do not understand a state of mind that permits the plaintiff to think that only he himself is concerned." Still the Illinois General Assembly has not passed a motorcycle helmet law.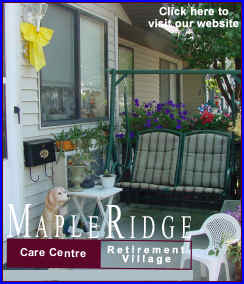 In 1998 it was reported 49,000 motorcyclists were injured and 2,284 were killed in traffic crashes in the U.S. The risk for motorcyclists is three times greater to be injured and 14 times more likely to die than a car occupant. The unhelmeted riders in traffic crashes incur higher health care costs, and many lack health insurance. The unhelmeted rider has 25 percent greater inpatient hospital charges than motorcyclists who wear a helmet. The National Highway Traffic Safety Administration reports, "Motorcycles make up less than 2 percent of all registered vehicles and only 0.4 percent of all vehicle miles traveled, but motorcyclists account for 6 percent of traffic deaths."
Helmets are approximately 29 percent effective in preventing fatal injuries. An unhelmeted rider is 40 percent more likely to suffer a fatal brain injury and 15 percent more likely to incur a nonfatal brain injury than a helmeted motorcyclist. NHTSA estimates helmets are 67 percent effective in preventing this injury type. Helmets save lives and prevent serious brain injuries.
This past year, Sen. John J. Cullerton sponsored a bill in the Illinois Senate "requiring every operator and passenger on a motorcycle, motor-driven vehicle or motorized pedalcycle to wear a helmet." When this bill was referred to the Rules Committee, ABATE saw it as a victory. As long as our state lawmakers bend to the wishes of those who oppose a helmet law, they will fail to do the right thing and pass a helmet law for motorcyclists. This inaction on the part of our lawmakers is costing you money. The public must bear most of the costs from the deaths and disabilities of unhelmeted riders. The costs of emergency medical services, hospitalization, rehabilitation, welfare benefits and lost productivity are some of the hidden costs the public has to pay.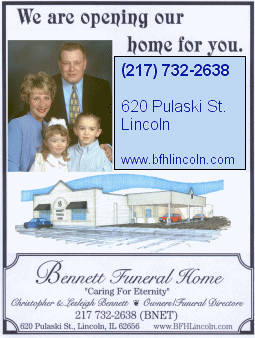 Only two states have a law requiring unhelmeted motorcyclists to carry at least $10,000 of hospitalization insurance. Fifty percent of motorcycle crash victims do not have private health insurance. Medicaid and other public-assisted health care funds help pay the bills. The initial hospitalization for the injured motorcyclist averages more than $15,000. In a study by NHTSA, "The average cost for inpatient care for persons who sustained a brain injury was more than twice the average charge for persons receiving inpatient care for other injuries, and that does not include long-term medical costs." If the Illinois General Assembly will not pass a 100 percent motorcycle helmet law, they should pass a law requiring that unhelmeted motorcyclists carry at least $10,000 of hospitalization insurance.
Unless we who believe the time has come for a helmet law make it known to our state senators, state representatives and the governor, it will not become a reality. We need to tell our lawmakers that there are Illinoisans who care about the safety and life of motorcyclists and who support a helmet law.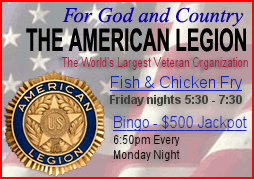 I am a brain injury survivor. I know firsthand how a brain injury can change your life. It affects every aspect of your life and your family's life. Helmets will not stop all brain injuries for motorcyclists, but they will play an important part in decreasing the number of brain injuries and fatalities resulting from motorcycle accidents. Brain injuries are costly and they last a lifetime. The average cost for medical treatment of a motorcycle-accident-related brain injury is $43,000, with an annual cost of serving a brain-injured patient in an inpatient setting of $100,000.
It is time for the Illinois General Assembly and Gov. Blagojevich to pass a 100 percent all-rider helmet law for Illinois. It will save lives and save millions of dollars on the state's budget each year. Please write or call your state senators, state representatives and Gov. Blagojevich today, telling them that you want Illinois to put an end to this needless cost in lives and dollars each year. It is time for them to do what is right for Illinois and pass a helmet law.
Steve Love
Advocate for brain injury awareness
Canton
(Posted May 22, 2006)