Reigning State Am champion Marisa Milligan of Normal heads a strong list of early registrants. Among the challengers will be four-time champion Kerry Postillion (1995, 1996, 1999, 2004) of Burr Ridge. Other top contenders include three former Senior State Am champions: Salley Wessels, Mount Morris, six times; Jackie Schwartz, Huntley, four times; and Marlene Miller, Lake Bluff, two times. Another top contender is Mary Ellen Jacobs of Godfrey, the 2000 Junior State champion.

More than half of the entrants have handicaps of 10 or less, with 18 entrants sporting USGA indexes of five or less. Interested participants with handicaps of 30 or less may register until the field of 96 is full.

Contestants from the Galesburg area are Barbara Empson, Cheri Hosteng, Jeanette Stolte, Lorraine Gottenborg, Trisha Blake, Heidi McCarthy, Gail Hannam, Lorie Larsen and Joyce Armstrong, all of Galesburg; Jaleesa Burton, Monmouth; Marilyn Malley, Abingdon; and Joanne Sholl, Lomax.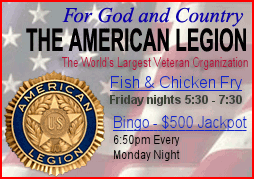 The field will be divided into flights after the Tuesday, June 13, qualifying round on the par-72, 5,756-yard, Tom Bendelow-designed course. Contestants will compete in a match play format within those flights for the remainder of the tournament. Trophies will be awarded at the conclusion of the tournament on Friday afternoon, June 16.
The qualifying round will begin at 8 a.m. on June 13. Spectators are welcome.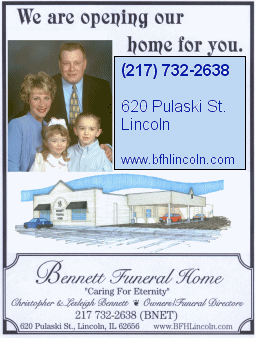 About IWGA
Founded in 1933, the Illinois Women's Golf Association is an all-volunteer organization devoted to advancing golf opportunities for the women and girls of Illinois by conducting state championship tournaments and through fundraising to support charitable contributions to individuals and organizations that embody the spirit of amateur golf.
In addition to running three state championship tournaments each year, the all-volunteer IWGA, through its charitable giving, actively supports women's golf teams in Illinois' public colleges, the Evans Scholars Fund, veterans programs and the Susan G. Komen Fund. Annually, IWGA awards the Julia Dodds Scholarship to an outstanding junior golfer. Funding for these and other charitable contributions comes primarily from clubs and associations sponsoring an annual Victory Tournament. Grants totaled more than $24,000 in 2005.
IWGA board members, past tournament results and entry forms are available at www.iwga.org.
[Illinois Women's Golf Association news release]