---
---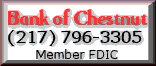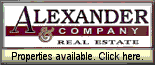 Church Directory

---
---

---
---
---
---
Contact us
---
LDN is best viewed with
IE 6 or Firefox 1.x.

---
LDN awards
Local:
Dec. 16, 2001
Local Emergency Planning Committee
Jan. 25, 2001
Logan County Healthy Communities Partnership
State:
Oct. 1, 2001
Illinois Public Health Association
Saturday, November 11, 2006
posted daily OVER THE NOON HOUR (CsT)

Nov. 11 is Veterans Day, an expression of gratitude and respect for those who put their interests behind the interests of security and freedom for our entire nation. God bless our veterans! [Pictures from 2002 archives - by Bob Frank]

Other News...
Law & Courts Week of Nov. 6, 2006
LETTERS TO THE EDITOR
Submit letter to editor online
\Community

The Sports Page


Gleason and Chapman to reign o'er the tourism board

School and community 'band together' for successful Red Ribbon Week

Acetaminophen and other recall information

Gov. Blagojevich rallies with workers throughout Illinois for passage of minimum wage bill during veto session

Lincoln Junior High speech contest results

Middletown's 175th anniversary plans coming together

LCC Angels open tournament with two wins