State fair to offer Holiday Mega Pass
Discount pass good for unlimited carnival rides at the 2007 Illinois State Fair

Send a link to a friend
[NOV. 18, 2006] SPRINGFIELD -- Looking for a unique gift to stuff in a child's stocking this holiday season? The Illinois State Fair manager, Amy Bliefnick, suggests that parents and grandparents consider a Holiday Mega Pass.
The Holiday Mega Pass is a ticket to the more than 100 Carnival Midway and Adventure Village rides at the 2007 Illinois State Fair, including the popular Mega Drop, which sends riders on a 130-foot plunge straight to the ground, and Turbo Force, which features two cars of passengers that flip upside down and spin around as the ride completes a full revolution. Youngsters can ride them as often as they like, whenever they like, all 10 days of the fair as well as Preview Night.

"The Holiday Mega Pass is a great gift idea for fairgoers who enjoy carnival rides," Bliefnick said. "And, for the reduced price of $45, it's also a great bargain, especially for youngsters who will attend the fair more than one day."

The Holiday Mega Pass went on sale Wednesday for $45, a $15 savings compared with the cost of the pass during the fair.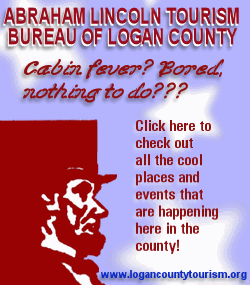 The Holiday Mega Pass can be purchased through Dec. 20 either in person at the Emmerson Building on the Illinois State Fairgrounds, by telephone or through the mail.
The Emmerson Building, located on Main Street north of Ethnic Village, is open weekdays, except holidays, from 8 a.m. to 4:30 p.m. The phone number there is 217- 782-0775. Mail-order forms are available at www.illinoisstatefair.info.
The pass is not valid for admission to the fairgrounds or rides on the Skyglider and Giant Slide.
The dates of the 2007 Illinois State Fair are Aug. 10-19. Preview Night is Aug. 9.
[Illinois State Fair news release]