Illinois Department of Corrections graduates 54 cadets from the training academy

Send a link to a friend
[NOV. 18, 2006] SPRINGFIELD -- On Friday, Gov. Rod R. Blagojevich announced the graduation of 54 correctional officer cadets, who completed a six-week, paramilitary training course at the Illinois Department of Corrections training academy in Springfield. On behalf of the governor, Department of Corrections Director Roger E. Walker Jr. congratulated the new correctional officers during a graduation ceremony at the agency's general headquarters.
"These new officers will make sure our prisons are safe and secure," Blagojevich said. "I congratulate these new officers and wish them luck as they begin their new careers in public safety."

"It's a pleasure and an honor to see this fine group of cadets graduate today," Walker said. "On behalf of Governor Blagojevich, I commend their dedication and achievements. The department's emphasis is placed on front-line staff to protect and control inmates. These new officers will help carry [out] our mission of running safe and secure prisons. Safety is at the forefront of the agency's operations."

The six-week course is a 240-hour Pre-Service Security Training program. The cadets undergo a regimen of training sessions that include employee ethics, professionalism, firearms, control tactics, fire emergency, search procedures, discipline and report-writing, radio communications, drug awareness, training exercises, and exams.

Another class of 61 cadets graduated in mid-October.

Since the beginning of his administration, the governor has worked to improve the Illinois prison system, and he is committed to enhancing prison-based treatment, prevention programs and the successful re-entry of inmates into society.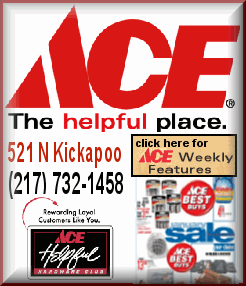 The governor's most recent re-entry initiative is to develop a national model meth prison and re-entry program. The initiative includes creating two meth units, one at Southwestern Illinois Correctional Center and one at Sheridan. In fiscal 2007, the governor will create a 200-bed meth unit at the 667-bed Southwestern Illinois Correctional Center and make the entire prison another fully dedicated drug prison and re-entry program in the model of Sheridan.
Next year, the governor will expand the Sheridan Correctional Center from 950 offenders to its full capacity of 1,300 offenders, with 200 of those spaces to be used for another meth unit. As with the current Sheridan model, inmates in both programs will access intensive prison-based drug treatment programs, vocational training, job preparation and mental health services; and upon completion of their sentence, their treatment will continue under a highly supervised transition back to their communities.
[News release from the governor's office]