It's a simple phrase.

But, with all the history between them on the volleyball court… it is rarely a simple story. But, last night's matchup was the exception. It was pretty simple. Normal Community had too much and Lincoln didn't have enough…

The "Iron" women of Normal Community High School made their annual call on the Lincoln Lady Railers last night, this time on Lincoln's home court. NCHS came in sporting an impressive record of 20-2 and fresh off their Tuesday night showdown win against their other archrival, Bloomington High School. NCHS was impressive again on Thursday and defeated Lincoln 25-16, 25-18.

It appeared at the beginning of game one that maybe, for once, the Lady Railers might write a good ending to this chapter of the story. After a nice block by Natalie Boward, the Railers went up 8-4. Then the bottom fell out for the Railers. Normal went on a six-point run, thanks in part to Railer mistakes, and at 8-10, Lincoln's coach Howe had had enough and called timeout. A thundering kill from Boward immediately after the timeout was a sign of hope as the score narrowed to 9-10. Unfortunately, the Railers could not put together any other runs thereafter, and at 14-25 the Railers took timeout again. A series of defense miscues and the lack of offense doomed the Railers as game one ended at 16-25 in favor of the visitors.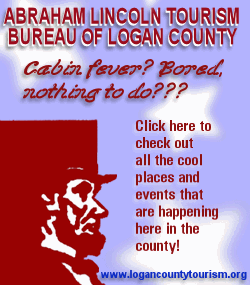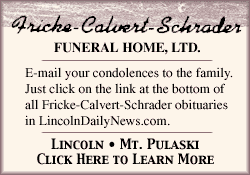 Unfortunately, game two wasn't much better for the home team. With Normal methodically running their offense and consistently blocking Lincoln's, the Railers quickly found themselves down 6-2. At 8-5 the Railer coaching staff began to try other combinations of players to rotate in to see if something would work. For the most part it didn't. At 9-15 though, Jamie McFadden briefly gave the Railers some energy as three successive monster kills brought the score to 12-15. But that was as close as the Railers would get. One of several net violations and another bad service return gave Normal a five-point lead at 12-17. The multitalented front line of Normal Community took over from there. Except for a few points that ended with senior Natalie Boward finishing for the Railers, it was mostly downhill from there. Without much of a fight, the Railers went down to defeat at 18-25.
The Railers, now 14-6-2, move on to a weekend tournament at Lake Zurich High School and then return to conference play at home next week in a crucial showdown with Jacksonville.
LCHS junior varsity also loses to NCHS
The junior varsity Railers looked to be headed for victory as they ran up a 20-12 lead in game one of their face-off with Normal Community. The Railers then fell apart and ended up losing the first game 22-25. The Railers were not in sync in game two and were easily defeated by a score of 13-25.
The JV Railers have the weekend off and then try to improve their 3-1 Central State Eight record when they take on Jacksonville next Tuesday at home. The Railers previously defeated JHS in tournament action, and the rematch should be interesting.
GO, RAILERS!
[Rick Hobler]
Respond to the writer at rhobler@lccs.edu.