Lincoln Daily News
welcomes letters of appreciation, information and opinion on matters pertaining to the community.
As a community we need to be able to talk openly about matters that affect the quality of our lives. The most effective and least offensive manner to get your point across is to stick to the issue and refrain from commenting on another person's opinion. Letters that deviate from focusing on the issue may be rejected or edited and marked as such.
.
You may also send your letters by e-mail to ldneditor@lincolndailynews.com
or by U.S. postal mail:
Letters to the Editor
Lincoln Daily News
601 Keokuk St.
Lincoln, IL 62656
Letters must include the writer's name, telephone number, and postal address or e-mail address (we will not publish address or phone number information). Lincoln Daily News reserves the right to edit letters to reduce their size or to correct obvious errors. Lincoln Daily News reserves the right to reject any letter for any reason. Lincoln Daily News will publish as many acceptable letters as space allows.
[Response to letter from Ed Perry]

Dear Editor:

I am having a hard time believing what I read from Mr. Perry. First of all, this is a public safety issue; this isn't some kind of trick to get something pulled over the eyes of the voters like so many other referendums are. Maybe Mr. Perry doesn't understand the situation or have all the facts to vote on such an important issue. If that's the case, then call and talk to those involved. They will gladly give you the answers you desire.

It baffles me that the citizens of Logan County have such a hard time appropriating money for it's own safety but won't blink an eye to give money to retailers such as Wal-Mart to build a new facility when, as Mr. Perry says, there is room to renovate.

[to top of second column in this letter]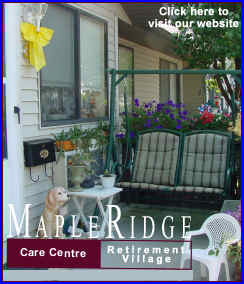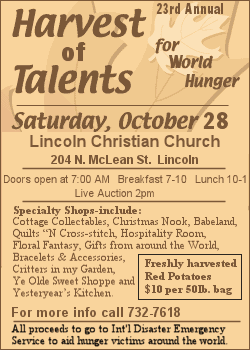 This new firehouse will allow the [Lincoln] Rural Fire District to have all their equipment and vehicles in one spot and not spread out throughout the county. For instance, the pump truck is housed elsewhere in the winter. This cuts into the most precious time when a citizen needs help. It's called RESPONSE TIME. I hope and pray that the citizens of the county pass this referendum and reinforce the fact that Lincoln Rural Fire Protection District is a much-needed and appreciated fixture in Logan County and its surrounding areas.
Josh Bruns
(Posted Oct. 21, 2006)