Jury rules Atlanta teen's death an accident

Send a link to a friend
[SEPT. 12, 2006] The coroner's jury that convened on Monday evening determined that the single-vehicle crash that led to the death of Mark A. Potter, Atlanta, was an accident.
Potter was the single occupant in his vehicle driving into Lincoln at 10:38 a.m. on Aug. 5. His vehicle left the roadway and crashed into the bridge abutment at Exit 133, north of Lincoln.

Providing testimony were Deputy Coroner Warren Rogers, Illinois State Police reconstructionist Jarod Ingebritsen and Potter's mother, Lori Snow.

Potter worked for McLean Township under the supervision of his father. He stopped to see his mother in McLean every day before and after work. That day he told her that he thought he had the flu. He later left work saying he was going into Lincoln to the hospital. He'd been lightheaded and had vomiting and diarrhea. The crash occurred 25 minutes later.

The jury panel was asked to assess evidences and consider three options: 1. Did he pass out? 2. Did he fall asleep from illness? 3. Did he mean to run into the pier?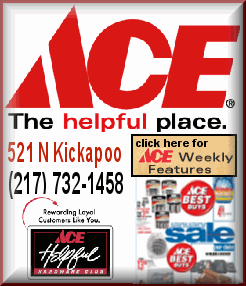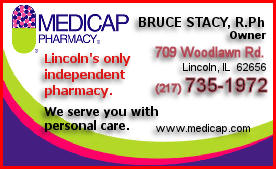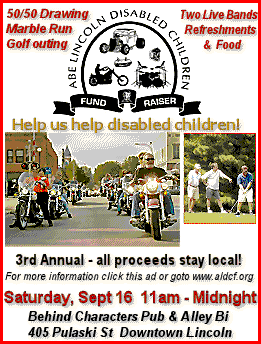 Two witnesses said that the vehicle was traveling at a high rate of speed when the car veered off the road and they did not see any evasive action.
The Illinois State Police report confirmed no evidence of braking, nor did the tire tracks swerve. However, at 55 mph or more the vehicle would have taken only two to three seconds after leaving the road to hit the abutment -- not enough time for someone waking to react.
The autopsy supported the cause of death as blunt force trauma to the body by a motor vehicle accident. There were no abnormalities in the body. Toxicology results showed no alcohol or drugs other than nicotine from smoking.
The jury's finding for accidental manner of death was unanimous.
Past related article