Harvest season begins: Motorists and farmers must share the road

Send a link to a friend
Motorists urged to slow down; farmers reminded of overweight vehicle permits
[SEPT. 21, 2006] SPRINGFIELD -- Harvest season is under way throughout Illinois, and the Illinois Department of Transportation and Illinois Department of Agriculture are urging motorists to be aware that tractors and farm equipment are out on the roadways. Farmers are also reminded to get overweight vehicle permits during harvest season, but they need to pay special attention to posted roads and bridges.
"For the next eight to 10 weeks, as grain is harvested and transported to market, motorists may encounter an increased number of slow-moving farm vehicles on the roadway," Agriculture Director Chuck Hartke said. "During this time, I'm asking motorists for their patience and understanding. Nobody wants to be stuck behind a combine, but it is absolutely essential that farm and nonfarm vehicles share the roadway. Agriculture is vital to our economy, and farmers have a limited time in which to harvest their crops."

In 2005, there was one fatality involving crashes between cars and farm equipment, the lowest total since 2001. Over the past five years there have been 1,423 crashes involving farm equipment on Illinois roads, resulting in 32 deaths and 344 injuries.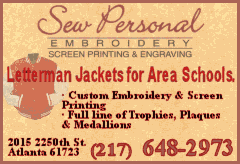 Vehicle vs. farm equipment crashes
2005 -- 359 crashes, one fatality, 83 injuries

2004 -- 293 crashes, nine fatalities, 77 injuries

2003 -- 237 crashes, eight fatalities, 48 injuries

2002 -- 268 crashes, eight fatalities, 67 injuries

2001 -- 266 crashes, six fatalities, 69 injuries
Farmers may get permits allowing for overweight vehicle travel to and from fields and storage facilities. The permits allow the farm vehicles to be between 10 percent and 20 percent over legal weight, depending on truck size. Gov. Rod R. Blagojevich signed the harvest-time overweight permits into law in 2004 in order to reduce overhead costs associated with the harvest and help farmers be more competitive globally.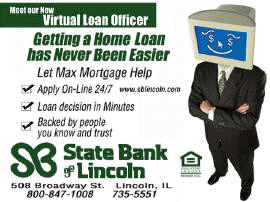 "With higher fuel costs squeezing already tight profit margins, this allows farmers to cut down on the number of trips they have to make between their fields and elevators, saving time and fuel," said Department of Transportation Secretary Timothy W. Martin. "We need to balance that with preserving our valuable infrastructure, and I urge farmers to make sure they are within their weight limits, especially on posted roads and bridges."
As with all permits for operating over-dimension and overweight vehicles on public roads, the jurisdiction for the roads where the vehicle will be operated is the only authority that may issue the permit. This could mean that farmers may need two, three or more permits for a single trip. It is possible for one jurisdiction to authorize another to issue permits on its behalf, which can be especially helpful to farmers when these are arranged among counties and townships. The jurisdictions and authorities to contact for a permit are:
Township roads -- highway commissioner

Road district roads -- highway commissioner

County highways -- county engineer

City streets -- city streets department

State highways -- Illinois Department of Transportation
To get the most updated information on legal weight limits on specific routes and information on legal load bridges, motorists are encouraged to visit www.dot.state.il.us/tpublic.html#truckers.
National Farm Safety Week is Sept. 17-23.
[Illinois Department of Transportation news release]