Winners of this year's Abraham Lincoln National Railsplitting Contest were:
First place, $1.000 -- Ryan Evans, 26, of Silva, Mo.

Second place, $500 -- Oliver Friedlein, 68, of Hull

Third place, $250 -- Chris Friedlein, of LeRoy

Fourth place, $100 -- Larry Hill, of Silva, Mo.
Supporting activities that make up the festival were expanded this year with numerous new events, many away from the fairgrounds. Some were just for viewing entertainment, and others offered interactive fun. From a cemetery walk to tree climbing to soap carving and old-fashioned baseball, fun could be found all day for the whole family.
A first-time ball drew a nice crowd that enjoyed an evening of traditional dancing on Friday evening.
In addition to the grandstand contests and musical entertainment, there were numerous displays, interactive events, entertainment and vendors spread throughout the Logan County Fairgrounds on Saturday and Sunday.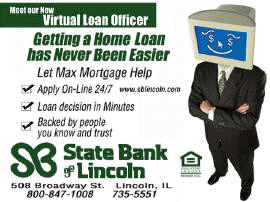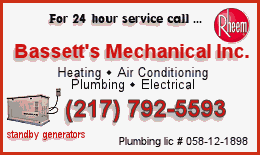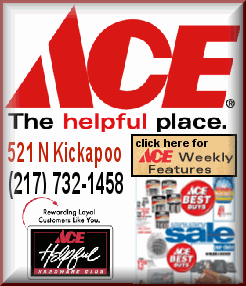 The evolution of life on the prairie was depicted through re-created scenes that looked right out of "Little House on the Prairie." Some traditional skills have changed little, such as carving, quilting and trapping for furs. Practitioners displayed their wares and were ready to share how it was done back then and today.
Various types of equipment were on display, including plows, tractors, model trains, engines and motors. Fresh laundry fragrance permeated the air as a diesel-motorized wringer washer swished suds in a tub.
Enactors depicted life on the prairie, cooking over open fires as children played games outside mock homesteads and camps.
While crowds appeared somewhat sparse at times, everything was well-organized. This year, events were spread more throughout town, with shuttles circulating from the fairgrounds to Lincoln College Museum, downtown Lincoln, Memorial Park and the Sportsmen's Club. The event is expected to build to the Abraham Lincoln Bicentennial celebration.
The Logan Railsplitting Association thanks all of the 2006 festival sponsors and donors for their contributions and support. Thanks also to all the participants and the festival goers. Several things hurt attendance, but the group is planning for 2007.