Abraham Lincoln Presidential Museum unveils 'Mary Todd Lincoln: First Lady of Controversy'

Send a link to a friend
Newly discovered artifacts on display to the public for the first time
[April 03, 2007] SPRINGFIELD -- On April 28, the Abraham Lincoln Presidential Museum will unveil "Mary Todd Lincoln: First Lady of Controversy," a one-of-a-kind exhibit that will reveal the many controversial aspects of Mary Todd Lincoln. This exclusive temporary exhibit can be seen only at the presidential museum and will include dozens of artifacts -- many on display to the public for the first time.
"'First Lady of Controversy' continues the Abraham Lincoln Presidential Museum's commitment to telling the Lincoln story, warts and all," said Rick Beard, executive director of the presidential library and museum. "Everyone agrees that Mary Todd Lincoln was one of our nation's most controversial first ladies, but the jury is still undecided as to her true nature. This new exhibition won't settle the issue; however, it will certainly give visitors plenty of new evidence to shape their own conclusions."

The exhibit will provide the first major retrospective of the controversial first lady. Visitors can explore the life of Mary Todd Lincoln from her childhood through her courtship with Abraham Lincoln to her role as wife and mother and eventually as the first lady of the United States. The exhibit will also examine the darker times of Mrs. Lincoln's life, including the tragedy surrounding the Civil War, the death of her son Willie, the assassination of President Lincoln and the estrangement from her son Robert Todd Lincoln.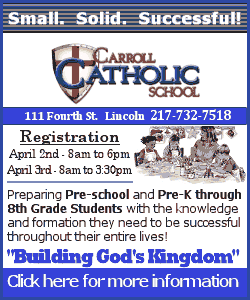 Guests can explore dozens of artifacts that provide an intimate look at Mrs. Lincoln, such as her clothing, accessories, jewelry, photos and letters. The exhibit also showcases newly uncovered documents related to two special elements of controversy -- the first lady's precarious finances; and her insanity trial, confinement to the Bellevue Sanitarium and release. These artifacts, on public display for the first time, include:
Passages from Illinois Sen. Orville Hickman's diary -- These passages from the diary of the Lincolns' close associate Sen. Hickman include revelations of misdeeds and unflattering information about Mrs. Lincoln.

Telegrams from Mrs. Lincoln -- These newly discovered telegrams provide insight into the financial turmoil created by the first lady's shopping indulgences. Within the telegrams, Mrs. Lincoln uses the pseudonym of the White House housekeeper, Mary Ann Cuthbert, to communicate with merchants to whom she owed money.

Mrs. Lincoln's correspondence with Francis Spinner, United States treasurer -- These letters follow Mary Lincoln's fight to obtain the remainder of Lincoln's salary for 1865, following his assassination. Congress paid Mrs. Lincoln $22,000 of the $25,000 owed, some of which was placed in an account for a select listing of merchants from which to draw.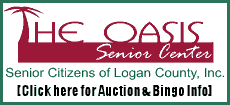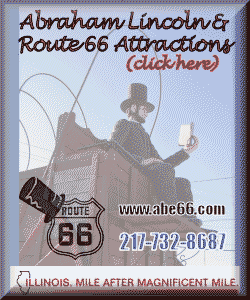 Copies of Mrs. Lincoln's arrest record and related documentation -- This collection of records documents her arrest record and Mrs. Lincoln's outstanding debts that were used as evidence against her during her insanity trial.

Mrs. Lincoln's correspondence with Dr. Willis Danforth -- This letter to her doctor depicts Mrs. Lincoln explaining her addiction to chloral hydrate as an underlying cause for her "insanity."

Letters from Mrs. Lincoln's confinement at Bellevue Sanitarium and subsequent release -- Uncovered letters regarding Mary Lincoln's confinement and release from the sanitarium in Batavia show her sense of betrayal by her only living son, Robert. Two days after the county court declared Mary Lincoln "restored to reason" she writes that "my heart fails me, when I think of the contrast between himself [Robert] and my noble, glorious husband."

Mrs. Lincoln's correspondence with her son Robert -- In this angry letter, Mrs. Lincoln demands that Robert return all the items she believed he had stolen from her while confined in Batavia. "Send me all that I have written for, you have tried your game of robbery long enough. …You have injured yourself, not me, by your wicked conduct."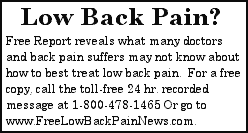 In conjunction with the opening of the "Mary Todd Lincoln: First Lady of Controversy" exhibit, the play "The Last of Mrs. Lincoln," will be presented for six performances May 4-6 and 11-13 in the museum's Union Theatre. James Prideaux's powerful, Tony Award-winning drama spans the final 17 years of Mary Todd Lincoln's life, following the assassination of her husband. The Springfield production is directed by Phil Funkenbusch, the theater director at the presidential library and museum, and features Pam Brown in the title role. For tickets, call 217-558-8934.
"Mary Todd Lincoln: First Lady of Controversy" will run from April 28 through Oct. 28. Exhibit access is included with a general admission ticket to the museum. Temporary gallery tickets are available for sale for $4.50.
For more information on the exhibit and related events, visit www.alplm.org or call 800-610-2094 or 217-782-5764.
[Text from file received from Abraham Lincoln Presidential Library and Museum]