Mount Pulaski announces landscape waste pickup dates and water main flushing program

Send a link to a friend
[April 03, 2007] MOUNT PULASKI -- 2007 city pickup dates for landscape waste: April 9, April 23, May 7, May 21, June 4, June 18, July 2, July 16, July 30, Aug. 13, Aug. 27, Sept. 10, Sept. 24, Oct. 8, Oct. 22, Nov. 5, Nov. 19.
On the above dates, the city of Mount Pulaski will remove landscape waste that has been placed within the area between the sidewalk and the edge of the street. If the weather is bad on the scheduled dates, then the pickup will be on the next day with good weather.

To help serve you better, the city asks that residents follow these guidelines:
Have your landscape waste ready for pickup by 7 a.m. on the scheduled dates.

Do not place any material in the street or on the sidewalks.

Place all material within six feet of the edge of the pavement.

Do not remove entire trees from your private property and place them for city pickup.

If you hire a contractor to remove your trees, have your contractor haul the material to the sewage treatment plant and place the material in the proper location.

A separate notice for fall leaf pickup service will be published as a later date.
Should you have any questions, please contact City Hall at 792-3222.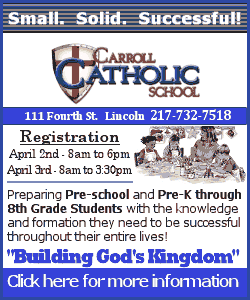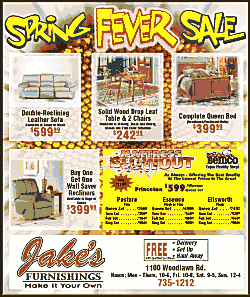 Water main flushing program
The Mount Pulaski Water Department will be flushing the water mains on April 24 and 25. The flushing of the system will be during the night, from 10 p.m. to 4 a.m.
The water main flushing will cause the water to become cloudy. The water is safe to drink. The cloudiness will last approximately one day after each flushing. Laundry should be scheduled accordingly.
Should you have any questions, please call City Hall at 792-3222.
[Text from file received from the city of Mount Pulaski]