Free seminar offered on business startup and small business development
Professional guidance available and business owners to share experience

Send a link to a friend
[April 06, 2007] The Lincoln & Logan County Development Partnership is sponsoring a free business startup seminar on April 19 from 7 to 8 p.m. at Elizabeth's in downtown Lincoln, 123 S. Sangamon, with a networking reception to follow. The seminar is entitled "Taking Your Small Business Idea to the Next Level" and will focus on (1) how to find the information necessary for an effective new small business startup and (2) how existing small businesses can attain new levels of success. Heartland Community College is assisting the partnership with the event and will be on hand to describe the options available for entrepreneurs.
Local business owners Julie Tarter of Merle Norman Cosmetics and Mary Todd's Hallmark, along with Sarah Stuart Faith of Stuart Solutions, will share personal insights about their experiences. Presentations will be given by the Springfield Chapter of the Service Corps of Retired Executives, known as SCORE. An additional panel of local business experts will also be on hand to network and answer questions about financing, insurance, legal and accounting matters.

"The purpose of the seminar is to provide information about the resources available to people either considering a new business idea, or for those who already have a small business and want to take it to the next level," said Rob Orr, executive director of the development partnership. "This informal seminar is meant to inspire as much as to inform, particularly through the experiences of our many guest speakers. We want to share resource and program information that will help entrepreneurs develop their business plans and succeed in their ventures."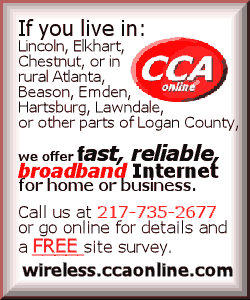 The event is free, but registration is requested in advance due to space limitations. Those attending are urged to call the development partnership at 217-732-8739 or e-mail econdev@lincolnlogan.com.
"Heartland already has a variety of experts available on staff and as consulting trainers, noted Tom Akers of Heartland's Corporate Education Department. "This event will help us to identify specific needs we can meet in the Logan County area."
"We want to hear about their small business goals because Heartland is available and open to the possibilities," added Kristi Powell, director of Heartland's facilities on Broadway Street in Lincoln. "Small business assistance can be offered in many forms, and this is a great opportunity to share that information."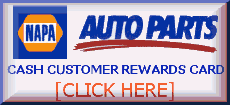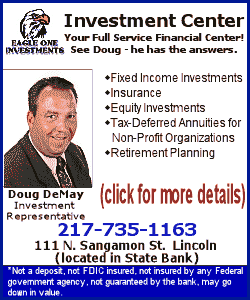 Participating panelists include representatives from Deron Powell State Farm Insurance, John Gehlbach Law Office, State Bank of Lincoln, Regions Bank, Illini Bank and J.M. Abbott & Associates.
Richard Sumrall, director of the Lincoln Public Library, has been a big help with planning the program, according to Orr. Event fliers will be available at the Lincoln Public Library and other Logan County libraries. The flier is also available at www.lincolnlogan.com or by clicking here. [To download Adobe Acrobat Reader for the PDF file, click here.]
For more information, please contact:
Lincoln & Logan County Development Partnership
Rob Orr, executive director
217-732-8739
econdev@lincolnlogan.com

Heartland Community College
Tom Akers, Corporate Education Department
309-268-8431
Kristi Powell, Lincoln facilities director
217-735-1731

Service Corps of Retired Executives
Sam R. Poe
217-793-5020, ext. 105
score571@aol.com

Sarah Stuart Faith, owner of Stuart Solutions
735-9440

Julie Tarter, owner of Merle Norman Cosmetics and Mary Todd's Hallmark
732-7504
[Text from file received from Lincoln & Logan County Development Partnership]