Each year the Illinois Jaycees and the Illinois Junior Chamber International Senate select and honor 10 outstanding men and women between the ages of 21 and 39 from across Illinois. These Ten Outstanding Young People are selected on the basis of achievements in a number of areas, including personal improvement, financial success, economic innovation, social improvement to major contemporary problems and philanthropic contribution, as well as government and volunteer service. Past winners include Gary Fencik, Chris Zorich and Bill Self.

"I cannot think of a better representative for the Ten Outstanding Young People of Illinois than Brian Cook," said Valerie Bolinger, Brian Cook's nominator. "It is very evident that Brian Cook has excelled to greatness on the basketball court. Off the basketball court, he has soared to new heights by giving back to the community. This once quiet, shy, bashful, not-much-confidence boy has grown into a well-respected young man and leader."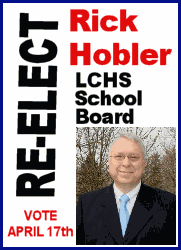 Brian Cook joined his first basketball school team when he was in fifth grade at Washington-Monroe Grade School in Lincoln. Cook continued his basketball career at Lincoln Community High School. At LCHS, he averaged 21.8 points per game his senior season, leading the team to the state tournament in Peoria, where they made it to the quarterfinals. During the year, Cook won Mr. Basketball for the state of Illinois as the best high school player in the state and was also named as a McDonald's All-American.
Cook signed with the University of Illinois when he was still a high school junior. According to his coach Bill Self, 2000-2003 University of Illinois basketball coach and 2003 TOYP winner: "Brian Cook, by his attitude, allowed us to be good. He set an example. He sacrificed, and at times he was unselfish to a fault. Brian Cook has the best attitude of anyone you could ever hope to coach. Above all, I'd say this: I would hope my son would mature and grow up to be a Brian Cook type person."
Now as a professional basketball player, Cook plays power forward for the Los Angeles Lakers. Cook's field-goal percentage would have ranked him 10th in the NBA in 2006 if he had enough shots to qualify. Cook averaged 8.3 points per game and was the Lakers' scoring leader at the power forward position.
Cook believes in teaching life lessons to children through basketball. Cook and Jerrance Howard, teammates at Lincoln and Illinois, led their Basketball Camp for Champs in 2006 in Lincoln. The camp focused on developing character and learning the fundamentals of basketball. Over 200 children and teenagers participated. Cook and Howard plan on making this an annual event.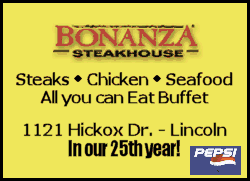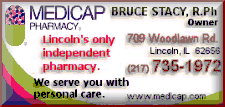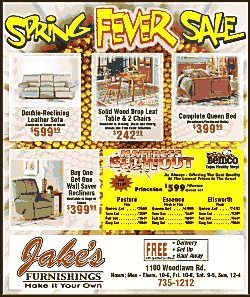 Cook also sponsors another camp, designed for boys and girls ages 5 to 14, called Camp Cookie. The camp emphasizes individual growth and basketball fundamentals and will be offered annually in Burbank, Calif. In 2006, 250 children participated in the event. Cook plans on expanding the camp in order to accommodate more children in 2007.
Cook also believes in giving back to his hometown. Proceeds from the sale of his book, "Brian Cook, an Illini Legend," were donated to the athletic department at Lincoln High School. A portion of the funds was used to renovate the high school gymnasium.
Each of the individuals honored will receive a special medallion and photo plaque from the Illinois Jaycees. The other honorees, their profession and the town from which they were nominated are Adam Alonso, social services, Oak Park; Pat Fitzgerald, head football coach at Northwestern, Evanston; Emily Gage, minister, Chicago; Bert Johnson, high school music department chair, Orland Park; Richard McCoy, curator, Decatur; Elizabeth Noe, event professional, Palatine; Paul Petty, sheriff and coroner, Pittsfield; Paul Rickey, teen program manager, Lombard; and Amy Wenz, tax attorney, Glen Ellyn.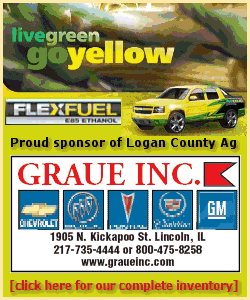 The Lincoln chapter of the Jaycees, one of the nearly 100 local chapters throughout Illinois, provides individuals between the ages of 18 and 40 the opportunity to develop personal and leadership skills while serving their community. Every year, the Lincoln Jaycees conduct numerous programs to serve the community and accumulate funds to donate back into the community through their program of major community donations. Included in these projects are their Easter egg hunt, their efforts with the Lincoln Speedway, Lincoln Art & Balloon Festival, Haunted House and other projects that benefit the community and help raise funds.
The Lincoln chapter has its monthly general meeting on the first Thursday of the month at 7 p.m. at the Moose Lodge, located at the Budget Inn on North Kickapoo in Lincoln. For further information on the Lincoln Jaycees, membership or any of their sponsored events, write to the Lincoln Jaycees, P.O. Box 254, Lincoln, IL 62656; call them at 217-871-0046; e-mail them at kathy_payne@lincolnjaycees.com; or visit www.lincolnjaycees.com.
[Text from news release received from Illinois Jaycees]
For more information