Lincoln Daily News
welcomes letters of appreciation, information and opinion on matters pertaining to the community.
As a community we need to be able to talk openly about matters that affect the quality of our lives. The most effective and least offensive manner to get your point across is to stick to the issue and refrain from commenting on another person's opinion. Letters that deviate from focusing on the issue may be rejected or edited and marked as such.
.
You may also send your letters by e-mail to ldneditor@lincolndailynews.com
or by U.S. postal mail:
Letters to the Editor
Lincoln Daily News
601 Keokuk St.
Lincoln, IL 62656
Letters must include the writer's name, telephone number, and postal address or e-mail address (we will not publish address or phone number information). Lincoln Daily News reserves the right to edit letters to reduce their size or to correct obvious errors. Lincoln Daily News reserves the right to reject any letter for any reason. Lincoln Daily News will publish as many acceptable letters as space allows.
Dear Editor:

There are more than 35 million children from birth through age 8 in this country. The early years are a crucial time for their growth and development and a time when we help children prepare to succeed in school and in life.

April 22-28, 2007, is Week of the Young Child, a time to recognize the needs of young children and thank the adults involved in their education and care. Parents, teachers, caregivers and other adults play important roles in the lives of young children, and Week of the Young Child celebrates their efforts.

Early education programs -- including child care, Head Start, preschools and elementary schools -- provide crucial learning experiences for many young children. Supporting these programs is the right choice for kids.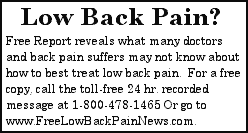 Every adult in this community has opportunities to make a difference, from volunteering at a local program to supporting efforts that help more young children benefit from quality early education. Week of the Young Child is a good time for all of us to acknowledge the needs of children and work together to build better futures for all children.
[to top of second column in this letter]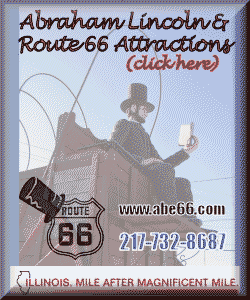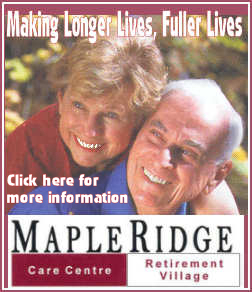 CIEDC, a Community Action agency, operates the Head Start program in DeWitt, Fulton, Logan, Mason, Menard and Piatt counties. The CIEDC Head Start program serves over 330 families in those six counties and employs over 80 early childhood professionals.
CIEDC centers in all counties will be hosting open houses throughout the Week of the Young Child. The open houses are a great opportunity for families and community members to see what our Head Start program has to offer and enroll children for the upcoming school year.
Sincerely,
Sarah Puls
CIEDC Head Start director
[Posted April 25, 2007]
Click here to send a note to the editor about this letter.