(
Part 1: Introduction
)
(Part 2: Trauma -- What is it?)
(Part 3: How children and adolescents react to trauma)
Part 4:
HELPING THE CHILD OR ADOLESCENT TRAUMA SURVIVOR
Early intervention to help children and adolescents who have suffered trauma from violence or a disaster is critical. Parents, teachers and mental health professionals can do a great deal to help these youngsters recover. Help should begin at the scene of the traumatic event.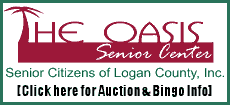 According to the National Center for Post-Traumatic Stress Disorder of the Department of Veterans Affairs, workers in charge of a disaster scene should:
Find ways to protect children from further harm and from further exposure to traumatic stimuli. If possible, create a safe haven for them. Protect children from onlookers and the media covering the story.

When possible, direct children who are able to walk away from the site of violence or destruction, away from severely injured survivors, and away from continuing danger. Kind but firm direction is needed.

Identify children in acute distress and stay with them until initial stabilization occurs. Acute distress includes panic (marked by trembling, agitation, rambling speech, becoming mute, or erratic behavior) and intense grief (signs include loud crying, rage, or immobility).

Use a supportive and compassionate verbal or non-verbal exchange (such as a hug, if appropriate) with the child to help him or her feel safe. However brief the exchange, or however temporary, such reassurances are important to children.
After violence or a disaster occurs, the family is the first-line resource for helping. Among the things that parents and other caring adults can do are:
Explain the episode of violence or disaster as well as you are able.

Encourage the children to express their feelings and listen without passing judgment. Help younger children learn to use words that express their feelings. However, do not force discussion of the traumatic event.

Let children and adolescents know that it is normal to feel upset after something bad happens.

Allow time for the youngsters to experience and talk about their feelings. At home, however, a gradual return to routine can be reassuring to the child.
If your children are fearful, reassure them that you love them and will take care of them. Stay together as a family as much as possible.

If behavior at bedtime is a problem, give the child extra time and reassurance. Let him or her sleep with a light on or in your room for a limited time if necessary.

Reassure children and adolescents that the traumatic event was not their fault.

Do not criticize regressive behavior or shame the child with words like "babyish."

Allow children to cry or be sad. Don't expect them to be brave or tough.

Encourage children and adolescents to feel in control. Let them make some decisions about meals, what to wear, etc.

Take care of yourself so you can take care of the children.