Lincoln Daily News
welcomes letters of appreciation, information and opinion on matters pertaining to the community.
As a community we need to be able to talk openly about matters that affect the quality of our lives. The most effective and least offensive manner to get your point across is to stick to the issue and refrain from commenting on another person's opinion. Letters that deviate from focusing on the issue may be rejected or edited and marked as such.
.
You may also send your letters by e-mail to ldneditor@lincolndailynews.com
or by U.S. postal mail:
Letters to the Editor
Lincoln Daily News
601 Keokuk St.
Lincoln, IL 62656
Letters must include the writer's name, telephone number, and postal address or e-mail address (we will not publish address or phone number information). Lincoln Daily News reserves the right to edit letters to reduce their size or to correct obvious errors. Lincoln Daily News reserves the right to reject any letter for any reason. Lincoln Daily News will publish as many acceptable letters as space allows.
To the editor:

Thank you for posting the names of our men and ladies who are serving our country. (See list.) A nice service to and for them.

Another "cause," which I would like to mention, is the fact that that we can send our troops "cooling scarves" to help them bear what really must be an unbearable heat over in Iraq. None of us can fathom what it must be like to be dressed in full battle gear in 130 or 140 degrees.

There is apparently a special material, which holds water over a long period of time and when made into scarves. We can purchase a scarf for our troops for $14 per scarf and can send this money to Soldiers' Angels, National Communications Center, Box 9015, Pueblo, CO 81008, Attn: Patti Patton Bader. Ms. Patton Bader happens to be the grand-niece of Gen. George S. Patton.

[to top of second column in this letter]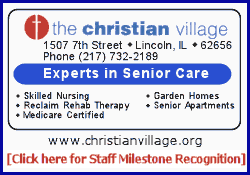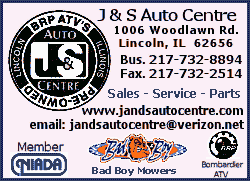 I am sending some $238 -- mostly from Lincoln Rotarians -- and urge your readers to let our ladies and men in uniform know that Lincoln, Ill., appreciates their service.
I urge your readers to read all this info on www.soldiersangels.org. It will not take much of your time, and you will feel great about what you might be able to do to show our appreciation.
Bill Gossett
[Posted April 27, 2007]
Click here to send a note to the editor about this letter.