Lincoln Daily News
welcomes letters of appreciation, information and opinion on matters pertaining to the community.
As a community we need to be able to talk openly about matters that affect the quality of our lives. The most effective and least offensive manner to get your point across is to stick to the issue and refrain from commenting on another person's opinion. Letters that deviate from focusing on the issue may be rejected or edited and marked as such.
.
You may also send your letters by e-mail to ldneditor@lincolndailynews.com
or by U.S. postal mail:
Letters to the Editor
Lincoln Daily News
601 Keokuk St.
Lincoln, IL 62656
Letters must include the writer's name, telephone number, and postal address or e-mail address (we will not publish address or phone number information). Lincoln Daily News reserves the right to edit letters to reduce their size or to correct obvious errors. Lincoln Daily News reserves the right to reject any letter for any reason. Lincoln Daily News will publish as many acceptable letters as space allows.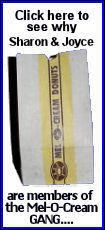 To the editor:

It's a happening place, and of all places, it's in Lincoln, Ill.!

Hotel receipts are way up! Sales tax revenue also is enjoying a major resurgence upwardly as 2007 is becoming a very attractive tourist boom season for Lincoln!

Many factors are written into this as to why all a sudden people are now considering Lincoln as their place of venture.

You would think that the high gas prices would keep people from indulging in travel and entertainment this summer, but not so in Lincoln! Events such as the weekly Lincoln Speedway races have packed hotels and restaurants as well as gas stations. There also was the countywide garage sale, which was followed by Lincoln Heritage Days.

Also note that our main source of tourist attraction has yet to blossom upon us -- and that being the Logan County Fair, Lincoln Art & Balloon Festival, and the railsplitting event in September.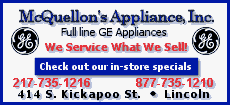 Maybe the reason so many people are stopping in Lincoln is for all the other activities that we take for granted but have a major impact for our retailers and bring people to Lincoln, which is why I'm writing this. The happenings I referred to earlier were the ones my wife and I took in this weekend.
As we parked our car downtown, I was in awe at the large crowd of people walking around our beautiful downtown -- many taking in the stores that were open. After all that shopping, to stop and enjoy the terrific food that I'll guarantee you this can only be found in Lincoln -- and that being at Guzzardo's, Sorrento's, Hallie's and now O'Donohue's -- is in itself very appealing to everyone!
And what might you say is the reason for all these people in downtown Lincoln on a Saturday night?
Well, it's an attraction that we're lucky to have the last Saturday of each month during the summer, and that is the Railsplitter Antique Auto Club car show, at which 90-plus cars were on display this night, which also was raising money for St. Jude's! This was a terrific evening enjoyed by all, as hundreds of people crowded the streets of Lincoln enjoying each other's company as well as a great band in Country Junction.
[to top of second column in this letter]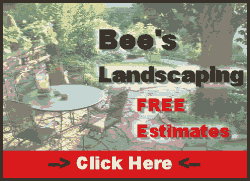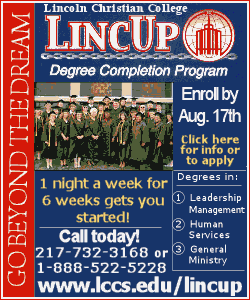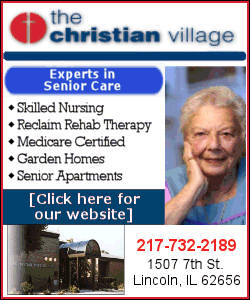 This is a great way of not only promoting our lovely community, but affording an affordable night of family entertainment for all! This no doubt has added to an already impressive revenue year!
A lot of hard work by many people. Among the few are David and Vickie Durham, Jim Loeffler Sr., John and Mary Satterfield, Main Street Lincoln, Verl Prather Jr. and his fellow band members, but most of all, the stores and restaurants that were open to accommodate the influx of all these people strolling through our streets. Thanks to all of you, it truly was a terrific evening!
The next car show is the balloon fest weekend. Come see what you miss!
Then, if that wasn't enough to satisfy you, how about taking in a powerful production that the Lincoln Community Theatre put on in "Cinderella." The people associated with the Lincoln Community Theatre need not take a back seat to anyone in the state, as this is a top-notch organization, which, with the help of a very talented, large group of local actors, put on several top-notch plays each season. I can't believe it's only $10 for a show that had everyone in attendance wanting more!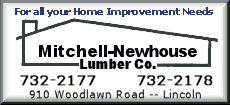 To everyone, thanks for all the hard work. I'm sure that word of mouth will net packed houses through the Aug. 4 final production, as this truly was an event not to miss!
My special recognition goes out to Allison Maske (Cinderella), Victoria Baker (stepmother) and Megan Runyard (one of the stepsisters) for their outstanding portrayal of their characters during my viewing of the play. For myself, I feel this is the greatest quality of an actress or actor -- to project to the viewers that they may just very well be the people they're playing. Great job!
So now I must rest as the weekend comes to an end, but I'm sure there are many people leaving Lincoln this weekend telling others of the great happenings in Lincoln and what a nice little town with great stores and restaurants, as well as of all the friendly people all of us living in this community are lucky to run into each and every day!
It truly is a happening place, and it's right here in our own backyard!
Pat O'Neill
(The above is a transcription of a handwritten article.)
[Posted August 01, 2007]