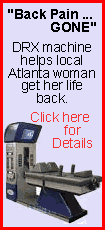 "He's a good hitter. He swings the bat good," said Garner, whose club dropped Atlanta 4 1/2 games behind the New York Mets in the NL East. "It was good for him and certainly good for us."
While Jennings came through for Houston, Barry Bonds remained at 754 homers. The Giants slugger had a single and a pair of walks in San Francisco's 4-2 victory over Los Angeles, and is hitting .188 since July 1.
After three more homerless games, Bonds leaves Dodger Stadium and heads south to San Diego where Greg Maddux will try to keep him from hitting the single home run he needs to tie Hank Aaron's record.
"I talked to him and he says he feels fine, he feels great," Giants manager Bruce Bochy said. "What helps is we're getting leads and getting him out of there early."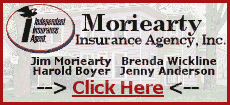 In other NL games, it was the Mets 12, Milwaukee 4; San Diego 11, Arizona 0; Philadelphia 10, the Chicago Cubs 6; Pittsburgh 5, St. Louis 4 in 11 innings; Colorado 4, Florida 3; and Washington 7, Cincinnati 3.
The 11 runs Jennings gave up in the first inning against San Diego on Sunday were the most by a pitcher to start a game since Aug. 13, 2006, when Kansas City's Luke Hudson allowed 11 runs against Cleveland.
After allowing a run in relief in Houston's 12-3 loss to the Braves, Jennings (2-7, 6.03 ERA) was scheduled to start Saturday at Florida.
"Mentally, it helps a little," Jennings said of his game-winning hit. "But I don't get paid to hit. I'm paid to pitch."
The first nine Houston runs came from home runs
-- a two-run shot by Lance Berkman, Jason Lane's three-run homer and a grand slam by Mike Lamb that tied it in the ninth.
Lane hit a sacrifice fly in the 12th inning to give the Astros an 11-9 lead, but Atlanta responded in their half when Corky Miller reached on an infield hit and Matt Diaz hit an 0-1 pitch over the wall off Brad Lidge.
That set up Jennings, who was 1-for-17 entering the game. With Lane on second, Jennings waited on a 2-1 fastball from Oscar Villarreal (1-1).
"I had a good hitter's count, so I was sitting on a fast ball and that's what I got," said Jennings, who raised his average to .111 with the hit. "I knew he didn't want to walk me with the leadoff hitter coming up next."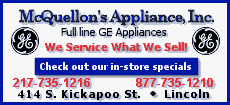 Mark McLemore (1-0) got the win with a scoreless 13th. Brian Moehler earned his first save with a scoreless 14th.
"You don't expect games like that," said Teixeira, "but someone had to lose it."
Mets 12, Brewers 4
At Milwaukee, catcher Johnny Estrada and manager Ned Yost got into a heated dispute in a dugout tunnel as the Brewers lost for the 10th time in 14 games.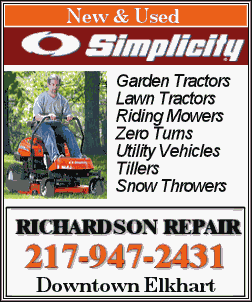 Brian Lawrence (1-0) gave up three runs and eight hits in five innings for the victory -- his first major league win since Aug. 16, 2005.
Chris Capuano (5-8) gave up 10 hits and five runs in six innings and lost his eighth straight decision. He started the season 5-0, but hasn't recorded a victory since May 5.
Padres 11, Diamondbacks 0
At San Diego, Jake Peavy (11-5) struck out 10 to pass 1,000 for his career, and Morgan Ensberg hit two two-run homers in his first start with the Padres.
Ensberg hit his first homer to left off Yusmeiro Petit (2-3) in the second. He homered into the second deck in left off reliever Dustin Nippert with two outs in the seventh.
Phillies 10, Cubs 6
At Chicago, Pat Burrell homered and Jayson Werth drove in four runs for the Phillies, who lost starter Kyle Lohse to a bruised forearm.
Philadelphia had three-run rallies in the second and third and drove out Cubs starter Sean Marshall (5-5) after 2 2-3 innings. The Phillies added three more in the ninth.
J.D. Durbin (4-2), who pitched three innings after replacing Lohse, got the win.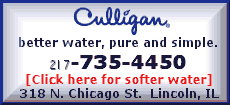 Pirates 5, Cardinals 4, 11 innings
At Pittsburgh, pinch-hitter Jose Castillo singled home the winning run off Brad Thompson (6-5) as the Pirates won their second in a row after losing 15 of 16 after the All-Star break.
Castillo batted for Salomon Torres (1-3) and singled. Adam Kennedy, playing right field for the first time in his career after Scott Spiezio had been ejected, made a soft and off-line throw that let Doumit score easily.
Rockies 4, Marlins 3
At Miami, Matt Holliday doubled home the tying run in the eighth inning off Armando Benitez (2-7), and scored on Garrett Atkins' sacrifice fly for the Rockies.
Four Colorado relievers shut out Florida over the final 3 2-3 innings. LaTroy Hawkins (2-5) pitched the seventh, and Manny Corpas closed out the win for his eighth save in as many chances since Brian Fuentes went on the disabled list.
Nationals 7, Reds 3
At Washington, Ryan Zimmerman and the rest of Nationals' suddenly potent offense gave Cincinnati starter Phil Dumatrait (0-1) a rude welcome to the major leagues.
Zimmerman had three hits and drove in three runs, Ronnie Belliard doubled twice and scored three times, and Dmitri Young added two RBI singles to back Mike Bacsik (5-6).
Copyright 2007 The Associated Press. All rights reserved. This material may not be published, broadcast, rewritten or redistributed.