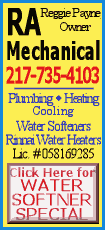 Feeling guilty because he intentionally wrecked Ambrose in the closing laps of the Busch Series race in Montreal, Gordon offered Ambrose a car to race this weekend on the road course at Watkins Glen, N.Y. He got the idea from a fan, who suggested it would be a peace offering to the Australian driver.
"We were all bitterly disappointed after last week, and I'm sure if Robby could have wound the clock back, he would have done things differently," Ambrose said Wednesday as he and Gordon detailed their partnership.
"It's part apology and part compliment as far as I'm concerned."
Ambrose and Gordon were racing for the lead with four laps to go in Saturday's race when a multi-car accident brought out a caution. Both drivers said Wednesday they weren't sure who was ahead when the yellow flag was displayed.
All they are certain of is that at some point, Gordon passed Ambrose for the lead. Seconds later, Ambrose spun Gordon as he reclaimed the lead.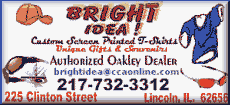 By the time Gordon righted his car and pulled back into traffic, NASCAR scored him in 13th place. Gordon argued he should have been no lower than second, and refused the directive to take the 13th spot.
He was disqualified when the race resumed with two laps to go, and he immediately spun Ambrose to move into the lead. He was ordered off the track, but ignored the directive. Gordon technically crossed the finish line in first place, and celebrated as if he had won the race.
The antics earned Gordon a suspension from Sunday's race in Pocono, Pa., as well as a $35,000 fine and probation with a twist -- NASCAR gave him an explicit warning this week that any further disruptive behavior will earn him an indefinite suspension.
He said Wednesday his plan at the time was to protest the race, and felt he would have nothing to gain unless he allowed it to play out the way he believed it should have.
"In the little bit of defense I have for my side, normally if you're speeding down pit road and you have a black flag penalty, you have three laps to respond," Gordon said. "I'm thinking, 'OK, there's two laps left in the race, we'll respond after the race and we'll deal with this.'"
Ambrose, meanwhile, went from what looked like a certain victory to finishing seventh.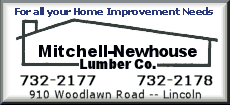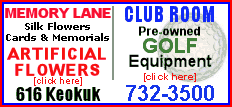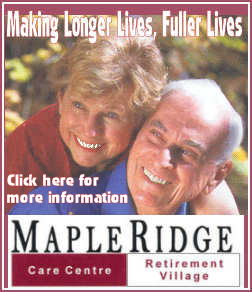 Coincidentally, the two had made prior plans to hang out in the Charlotte area on Wednesday to get to know each other. After the on-track incident, neither was sure the date was still a go.
So Gordon called him on Monday night -- Ambrose said he only answered because he didn't recognize the number -- and the voice on the other end said, "Does this mean we're not getting together Wednesday?"
The two talked about the incident, and about three hours later, Gordon called back with the offer to let Ambrose drive one of his cars.
The gesture required layers of red tape through sponsors Jim Beam and Camping World, as well as permission from The Wood Brothers/JTG Racing, which fields Ambrose's cars. That team was originally supposed to field a Cup car this weekend for Ambrose, but scaled back the plans because of struggles with its existing No. 21 Cup team.
Gordon said he'll give Ambrose an identical car to his, which qualified second on the road course at Sonoma in June. The two have one backup car to share between them, and Ambrose will use his Busch team to pit the car and call the race.
"He's going to have all the tools to win," said Gordon. "When I say win, I know you guys probably roll your eyes and say, 'What do you mean, win?' But there's no doubt in my mind that this guy can come out here and easily run in the top 10.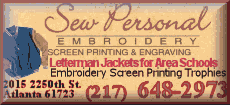 "And in Nextel Cup racing, if you run in the top 10, the door is going to be open because things are going to happen. And if you put yourself in position, he might just find himself in Victory Lane in his first race."
Ambrose has never before raced at Watkins Glen and he'll have to qualify the car into the field on speed.
Still, Ambrose said the arrangement turned "a nasty situation" positive for both drivers.
"I think it's a big thing for him to ring me up on Monday and give me this opportunity," Ambrose said. "I just hope we don't run 1-2 with four laps to go -- it could get a bit interesting."
[Associated Press; by Jenna Fryer]
Copyright 2007 The Associated Press. All rights reserved. This material may not be published, broadcast, rewritten or redistributed.