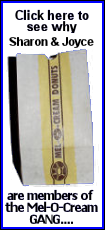 The failed pitcher hit a three-run homer in his first game back in the major leagues, helping Joel Pineiro and the Cardinals to a 5-0 victory over the San Diego Padres on Thursday night at Busch Stadium.
Ankiel, who led the Pacific Coast League with 32 homers for Triple-A Memphis, started in right and launched a 2-1 curveball from Doug Brocail over the right-field wall in the seventh with an effortless swing.
The drive merited a standing ovation and a curtain call for the once-troubled left-hander, who walked away from a pitching career in frustration more than two years ago. A misty-eyed La Russa compared Ankiel's return with Adam Wainwright striking out Detroit's Brandon Inge for the final out in the World Series.
"Short of winning the World Series, it's the happiest I've seen our club," La Russa said. "I'm fighting my butt off to keep it together.
"Next to striking out Inge, that's the happiest I've been in this uniform."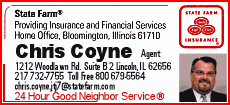 In other NL games, it was Atlanta 7, the New York Mets 6; the Los Angeles Dodgers 5, Cincinnati 4 in 11 innings; Arizona 4, Pittsburgh 2; Florida 4, Philadelphia 2; the Chicago Cubs 10, Colorado 2; and Washington 3, San Francisco 1.
The Cardinals took three of four from the NL West-contending Padres, spoiling Chris Young's return in the finale.
Young (9-4) was activated from the 15-day disabled list for a strained left side muscle before the start. In six-plus innings, he allowed four runs and three hits with five strikeouts and five walks, hiking his major league-leading ERA 20 points to 2.02.
"I was a little rusty, but no problem," Young said. "I didn't feel like I pitched that poorly. It wasn't my best, it wasn't my worst."
Pineiro (1-1), acquired from Boston for a minor league player to be named, made his second start for his new team and retired the side in order three of his seven innings. He struck out four and walked none.
St. Louis didn't have a runner in scoring position until a two-out rally in the fourth capped by Yadier Molina's RBI single. Scott Rolen singled and Chris Duncan walked before Molina's hit.
The Cardinals chased Young with none out in the seventh after two walks and a wild pitch on ball four to pinch hitter So Taguchi that allowed in a run. Ankiel then put the game out of reach with his shot to right.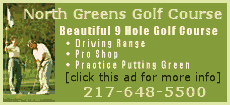 "Unbelievable," Ankiel said. "You almost can't put that into words."
The homer was the third of Ankiel's career and the first since April 26, 2000, off Steve Woodard of the Brewers.
"It's quite a show of athleticism and quite a show of being a baseball player," said Padres manager Bud Black. "It's a great story."
Braves 7, Mets 6
At New York, left fielder Willie Harris robbed Carlos Delgado of a tying home run in the ninth inning, after the Mets scored three times to get within a run.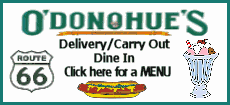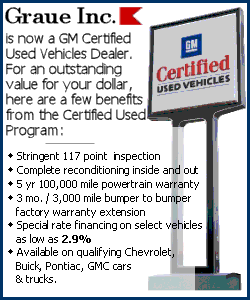 Tim Hudson (13-5) won his seventh straight decision for the Braves, who took two of three in the series and moved within 3 1/2 games of the NL East-leading Mets. Oscar Villarreal earned his first major league save.
The Braves trailed 2-1 when Chipper Jones connected off John Maine (12-7) for a three-run homer in the fifth. Mark Teixeira followed with a shot into the Mets' bullpen.
Dodgers 5, Reds 4, 11 innings
At Cincinnati, Rafael Furcal homered in the 11th inning off Victor Santos (1-4) and the Dodgers snapped a season-high six-game losing streak.
Scott Proctor (1-0) allowed one hit in two scoreless innings for his first NL win after being acquired from the New York Yankees on July 31. Takashi Saito pitched the 11th for his 28th save in 31 opportunities.
Diamondbacks 4, Pirates 2
At Phoenix, Tony Clark homered and drove in two runs, and Doug Davis (9-10) won his fourth straight decision to help the Diamondbacks win for the fifth time in six games.
Arizona is 15-3 since dropping consecutive games July 19-20 in Milwaukee and Chicago, and moved three games in front of San Diego in the NL West.
Shawn Chacon (4-3) took the loss for Pittsburgh.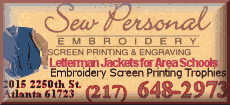 Marlins 4, Phillies 2
At Philadelphia, Josh Willingham homered and drove in two runs in his return to Florida's lineup, after sitting out since Saturday because of kidney stones.
Taylor Tankersley (5-1) pitched a scoreless eighth and Kevin Gregg finished for his 24th save in 26 chances. Mike Jacobs snapped a team-record 0-for-33 slump with a single in the ninth off Brett Myers (2-4).
Cubs 10, Rockies 2
At Denver, Jacque Jones matched a season high with four RBIs, and Ted Lilly (13-5) won for the eighth time in nine decisions.
Chicago had 16 hits to go with the 10 runs in pounding the Rockies' Ubaldo Jimenez (1-2), who left after giving up five of the runs in two-plus innings.
Nationals 3, Giants 1
At San Francisco, Jon Rauch retired pinch-hitter Barry Bonds with two runners on in the eighth, and Chad Cordero pitched the ninth for his 25th save in 33 chances.
Felipe Lopez broke a 1-all tie with his home run to left field with one out in the fifth against Pat Misch (0-2). That helped Joel Hanrahan (2-0) earn the win.
Copyright 2007 The Associated Press. All rights reserved. This material may not be published, broadcast, rewritten or redistributed.