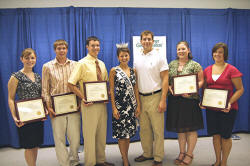 Pictured, left to right, are Whitney Phillips, Michael Routh, Race Higgins, Miss Illinois County Fair Ashley Willner, Illinois State Treasurer Alexi Giannoulias, Miranda Morgan and Jessica Collins.
The 2007 Excellence in Agriculture Scholarship recipients include a future teacher, attorney, farmer and genetic engineer, each pursuing agriculture-related studies at Illinois colleges and universities this fall.
"These students are the future of agriculture in Illinois," Giannoulias said. "With their history of achievement, high aspirations and potential, they are sure to keep Illinois in the forefront of the agriculture industry."
The recipients of the Excellence in Agriculture Scholarship contest were chosen from hundreds of college-bound applicants, based on their grades, community service and personal essays that explained their commitment to agriculture studies and careers.
Each winner receives a $2,500 Bright Start college savings account. Bright Start is Illinois' tax-free 529 college savings plan. To date, the treasurer's office has awarded $75,000 in agriculture scholarships.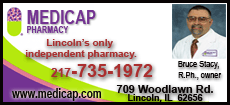 The Excellence in Agriculture Scholarship winners are:
Jessica Collins, daughter of Gary and Brenda Collins of Flanagan. She plans to pursue a degree in agricultural education leadership at the University of Illinois in Champaign-Urbana. She hopes to work with "Ag in the Classroom" or a similar program to teach children how important agriculture is to the nation.

Miranda Morgan, daughter of Rick and Kim Morgan of Salem. She plans to pursue a degree in agriculture business at Rend Lake College in Ina. She hopes to become a genetic engineer to create new hybrids of crop seed that are more resistant to disease and have better growth hormones. She would like to work for Monsanto.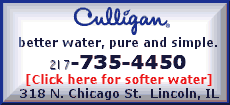 Race Higgins, son of Russel and Zan Higgins of Morris. He plans to pursue a degree in crop sciences at the University of Illinois at Urbana-Champaign, in the College of College of Agricultural, Consumer and Environmental Sciences. He hopes to work in a genetic research facility to improve hybrids through traditional breeding and genetic engineering. He would like to work with a company such as Monsanto.

Whitney Phillips, daughter of Tim and Vicki Phillips of Rushville. She plans to pursue a degree in agriculture and consumer economics (agriculture public policy and law) at the University of Illinois at Urbana-Champaign. She hopes to become an attorney and involve herself in the political and law-forming aspect of agriculture and also represent the small farmer and business owner.

Michael Routh, son of Charles and Anne Routh of Sparland. He plans to pursue a degree in horticulture at Illinois Central College in East Peoria. He hopes to work in landscaping as well as farming part-time at his family or friends' farms.
The Excellence in Agriculture Scholarship program is coordinated by the Cultivate Illinois division of the treasurer's office. Other Cultivate Illinois initiatives include the Green Rewards hybrid rebate program and low-interest agriculture loans, which give farmers and agriculture professionals access to capital for annual operating expenses, long-term investments and alternative agriculture endeavors.
[Text from file received from the Illinois State Treasurer's Office]