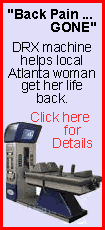 Thanks to a yearlong rally in soybean prices, farmers are ready to shift back to their traditional rotations -- a move that could tighten corn supplies to dangerously low levels according to Farm Futures market experts.

Producers responding to an August e-mail survey by the magazine reported that they were ready to cut corn acres by 9 percent next year, putting the ground back to soybeans. The survey put 2008 corn intentions at 84.9 million acres, down from 92.9 million this year. Soybean seedings would surge to 72.6 million, up from 64.1 in 2007. Wheat acres could fall slightly to 59.8 million, down from 60.5 million in 2007.

"This year's massive shift in acreage showed farmers have learned how to respond to the signals of the market," says Bryce Knorr, Farm Futures senior editor, who directed the survey. "Now with stocks of corn, soybeans and wheat all projected to be tight in 2008, prices will decide what crops they plant."

Indeed, research by Farm Futures also suggests that the recent rally in wheat prices since the survey was conducted could increase winter wheat seedings by 1 million acres or more if gains hold into the fall.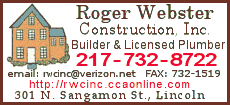 Based on the August survey, the Farm Futures forecasting model shows Sept. 1, 2009, corn supplies could fall to just 685 million bushels, even with significant rationing in exports and feed usage. Soybean stocks would barely grow at all despite the increase in seedings, while wheat supplies also would remain close to this year's tight projected levels.
At the Farm Progress Show this week in Decatur, Arlan Suderman, market analyst for Farm Futures, will discuss the ramifications of producer decisions reflected in the survey. His twice-daily seminars will be in the show's Seminar Center and will start at the following times: Tuesday, 9 a.m. and 2:30 p.m.; Wednesday and Thursday, 9 a.m. and 1:30 p.m.
For more than a year Suderman has been forecasting a battle to buy acres.
"High input costs and attractive soybean prices have lured farmers away from corn's charm," says Suderman. "Unfortunately, corn can't afford to give up 8 million acres without significantly reducing demand, setting up a classic bidding war for acres over the next six months."
The magazine's estimates are based on an exclusive e-mail survey of more than 600 producers conducted July 26 to Aug. 4. More details will be forthcoming in the October issue of Farm Futures, which will feature the cover story "Turf Wars: The Battle to Buy Acres in 2008."
For more information about the Farm Futures forecast, go to http://www.farmfutures.com/.
About Farm Futures magazine
Published nine times annually by Farm Progress Cos., Farm Futures provides business and management information to 205,000 large-scale, high-income U.S. farm operators.
About Farm Progress Cos.
Farm Progress Companies is the largest U.S. media company serving the agricultural market. The company publishes 18 state and regional farm publications nationwide, such as the nation's oldest, continuously published magazine, Prairie Farmer, founded in 1841 in Illinois; American Agriculturist, in New York and the Northeast; Rural Life, a nationally circulated rural-living consumer magazine; and Farm Futures, a nationally circulated publication for high-volume producers.
Farm Progress operates four farm trade shows, including the Farm Progress Show, which is the nation's largest outdoor farm show, and Husker Harvest Days, and provides tailored marketing solutions, including database, market research and custom publishing.
Farm Progress is headquartered near Chicago, in Carol Stream.
[Text from file received from Farm Futures]