A few of our loyal LDN readers were stunned when I was among the first (and in fact, may have been the first) to call for the hiring of Zook. They were surprised because Ron Turner was still patrolling the sidelines for the U of I. They also knew that I'm a coach's coach and don't like to see any harm come to coaches who are toiling hard in the trenches. They also knew that Turner had been good to me and to the LDN.

Those facts were all true, but I had seen a devastating development on the Illini gridiron and I felt that the program was lost. Sometimes it happens. I didn't have ill wishes for Turner -- I just thought that maybe everyone would be better served if he returned to the pro game. In fact, I even mentioned this coming home from the Sugar Bowl to a van full of Illini supporters -- not because we had lost that particular game but because of many trends I was worried about.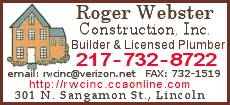 At the same time I was calling for a coaching change, Ron Zook was being run out of Florida. It seems as if 7-4 and 8-3 records are not tolerated in Gator Country. I just figured if he could deliver records like that to the Illini Nation, he could be governor! Seriously, I just felt he was what the doctor ordered, and that was before I met him. I had the pleasure of sharing an elevator with him at the ED Dome just before the 2005 national championship game between the U of I and UNC. During that brief conversation, I knew I had been right about him.
There are some people that you meet and you just know that they have "it" the minute you meet them (I hope to be a person like that someday), and Zook has "it!" He engaged everyone he met and made them feel not only great about themselves, but also about Illinois athletics.
No matter what Greg Taylor tells you, I still don't think people around the country are dying to get to central Illinois (now don't get me wrong, I think they should be, but they're not). If you think Greg and I are crazy (and most people who know us well are convinced that we're both certifiable), then you should meet Mr. Zook for yourself. He is amazing.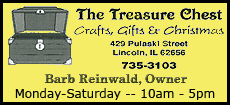 But as incredible as he is, even his ultra enthusiasm couldn't change the Illini's stripes his first two years at the helm. I consider myself a pretty decent wing man for my friends, and even I struggled in that role during his first two seasons. I just knew that he could turn it around. But once again, even I wasn't quite as optimistic as he was (and if you know me, that is really saying something). Case in point would be my own prediction for this season. I wanted to believe that we could be a .500 ballclub, but I just felt that that was so far out there that I believed five or even four victories would anesthetize my pain.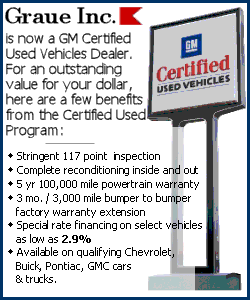 Never in my wildest dreams did I think we would become bowl-eligible (once again, further conclusive proof as to why our LDN editors and owners have paid top dollar for a sports editor as skilled as yours truly). And the reason I thought that was based on pretty strong evidence, don't you think? I knew after glancing at the schedule that we had to play all of the Big Ten powers. I knew that we had to play Penn State, Wisconsin and Michigan, albeit at home, but I thought if we won one of those, that would be a good start.
Zook and Company scoffed at my pessimism and dumped the Nittany Lions, the Badgers and had their chances to drop the Wolverines as well. I also knew that we had to go to Iowa (we never seem to play well there) and to a resurgent Indiana and to Minnesota (another place where we've not fared so well). Even though those stops were tough, I wanted two if not all three -- that Iowa loss was tough to take.
I just couldn't see an upset at Ohio State in any scenario. Friends of the LDN are calling it "the high-water mark in Illini football history." I don't know if I can go that far or not, but it sure has put Coach Zook and his boys on the map. I haven't seen that much excitement around our program since the Mike White days of the early 1980s.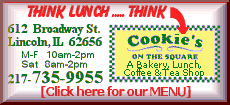 Even though I was excited after the Missouri game (even though we lost), I still didn't see this great a season on the horizon. I knew we were improved. I knew we would be better. I knew we would win some games. I just never allowed a 9-3, 6-2 season to even creep into the dark reaches of my mind (I know what you're thinking -- let's don't go there).
And now an invite to the Rose Bowl in Pasadena? It's just way too much for this hayseed to take in. As a kid I always wanted to go the parade and then to the game since we lived less than two hours from the Rose Bowl. As a family, we always said maybe we'll go to that next year. Next year never came, and eventually we moved to the Midwest.
If justice were properly served, this would be the year I should go. And unless I start a fund, it's looking more and more unlikely every day that this will be the year. Seriously, I wouldn't even undignify funds by even being involved in one. But even if I don't get there, this one will always be special to me. I think there was/is a special connection to me and Coach Zook, and nobody on the planet is more proud of him and of this team than me!
Congratulations, Coach Zook and Illini players -- a proud "nation" stands tall behind you! A great man once said that it is not about the destination, it's about the journey. And as just one small voice on the prairie, this has been one heck of a journey. At least for me, my house and the houses of my friends, it's all coming up roses!
[By JEFF MAYFIELD]