Illinois professor to be inducted into National Inventors Hall of Fame

Send a link to a friend
[FEB. 15, 2007] CHAMPAIGN -- Paul C. Lauterbur, Nobel laureate and University of Illinois at Urbana-Champaign chemistry professor, will be inducted into the National Inventors Hall of Fame. Lauterbur was selected for his pioneering work in the development of magnetic resonance imaging, an important tool in modern medicine.
Sir Peter Mansfield of the University of Nottingham in England, who shared the 2003 Nobel Prize in physiology or medicine with Lauterbur, also will be inducted. Mansfield was a research associate in the department of physics at Illinois from 1962-1964.

"Paul Lauterbur's invention, like all great works of scientific inspiration, has changed our world," said Richard Herman, the chancellor of the Urbana campus. "Think, for a moment, of the countless lives that MRI has saved. Without it, illnesses would go undiagnosed, patients' lives would be cut short. Honoring this invention is yet one more recognition of the extraordinary significance of this work."

Founded in 1973 by the U.S. Patent and Trademark Office and the National Council of Intellectual Property Law Associations, the National Inventors Hall of Fame is the premier not-for-profit organization in America dedicated to recognizing, honoring and encouraging invention and creativity.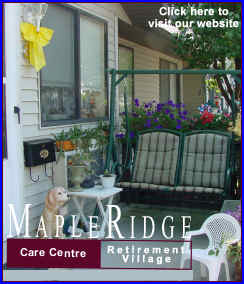 This year's inductees include Allen Breed, who invented the automotive airbag; John Franz, who produced the nontoxic weed killer Roundup; and Robert Metcalfe, who created Ethernet, the widely used local area network. The induction ceremony will be May 4-5 in Akron, Ohio.
Lauterbur was among the first scientists to use nuclear magnetic resonance in the studies of molecules, solutions and solids. He was the first researcher to produce an image with NMR and apply the technology to medicine. This led to the development of the magnetic resonance imaging scanner, which has had a revolutionary impact on the medical profession.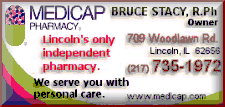 Lauterbur is a Center for Advanced Study Professor and holds appointments in the departments of chemistry, of bioengineering and of molecular and integrative physiology. He also is a Distinguished University Professor of Medical Information Sciences.
Lauterbur joined the U of I faculty in 1985, after 22 years at the State University of New York at Stony Brook.
He earned a bachelor's degree in chemistry in 1951 from the Case Institute of Technology in Cleveland and a doctorate in chemistry in 1962 from the University of Pittsburgh.
Among his other awards are the National Academy of Sciences Award for Chemistry in Service to Society (2001); the Kyoto Prize from the Inamori Foundation of Japan in recognition of his lifelong research accomplishments in advanced technology (1994); the Order of Lincoln Medallion, the state of Illinois' highest award (1992); the Franklin Institute of Philadelphia's Bower Award for Achievement in Science (1990); the National Medal of Technology (1988); the National Medal of Science (1987); and the Albert Lasker Clinical Research Award (1984). He is a member of the National Academy of Sciences, and a Fellow of the American Association for the Advancement of Science and the American Physical Society.
(Text copied from University of Illinois at Urbana-Champaign News Bureau release)