"Morning, Anita."

"Hi, Sarah."

"Help you find something in particular?"

"Well... looking around, I guess."

Anita headed toward the section labeled "Love and other Fiction" and began browsing.

"Romance novels?" Sarah said.

"Uh... no. Don't really care for them. I, uh, was looking more for something in the how-to category, Sarah."

"Like a marriage manual?"

"No. More like a let's-get-married manual. Something Dud could read that would make him see the beauty of marriage."

"How long have you two been an item now?"

"Six years, going on seven."

"He hasn't mentioned marriage yet?"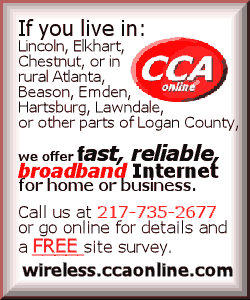 "Oh sure he does. But he says he wants to have the truck paid for and get the rest of the tools he needs, so he can provide for us. He wants to wait until they publish his murder mystery, too. You know. Thing is, I don't want to wait that long. I figure with what we save on not having two separate households, we can have a good life together."
"I know he's crazy about you, Hon."
"Sarah... do you think I'm too skinny?"
Sarah looked at her as she did a little twirl. "Hard to say. Men have different tastes. Come on over here."
Sarah led her to a different section. Cookbooks.
"Cookbooks?" Anita asked.
"Well... you know what they say... a well-fed woman is warm in the winter, shade in the summer and easy to find in the dark."
Brought to you by "Ol' Slim's Views from the Porch," available at www.unmpress.com.
(Text copied from file received from Slim Randles)