Snow and blowing snow advisory

Send a link to a friend
(3:28 p.m. Friday announcement)
[FEB. 17, 2007] Snow and blowing snow will move into central Illinois Friday night. A fast-moving storm system centered over southeastern South Dakota will move rapidly southeast and be centered over central Illinois by dawn Saturday. This storm will not have as much moisture as the previous storm on Tuesday, so snow amounts are only expected to be around 3 inches. However, strong winds are expected to accompany the storm. Wind speeds will increase to the 20 to 30 mph range with higher gusts above 40 mph later Friday night and especially on Saturday. This will produce considerable blowing and drifting of the snow that is already on the ground, in addition to the 3 inches of new snow. There will be a brief lull in winds early Saturday as the low pressure makes its closest pass, but winds will again increase behind the low through much of Saturday afternoon. Travel will become difficult later Friday night through Saturday.
The National Weather Service in Lincoln has issued a snow and blowing snow advisory in effect from 8 p.m. Friday to 4 p.m. Saturday for the counties of Knox, Stark, Peoria, Marshall, Woodford, Fulton, Tazewell, McLean, Schuyler, Mason, Logan, DeWitt, Piatt, Champaign, Vermilion, Cass, Menard, Scott, Morgan, Sangamon, Christian, Macon, Moultrie, Douglas, Coles, Edgar, Shelby, Cumberland, Clark, Effingham, Jasper, Crawford, Clay, Richland and Lawrence, including the cities of Galesburg, Peoria, Bloomington, Normal, Havana, Lincoln, Champaign, Urbana, Danville, Jacksonville, Springfield, Taylorville, Decatur, Charleston, Mattoon, Shelbyville, Effingham, Flora and Lawrenceville.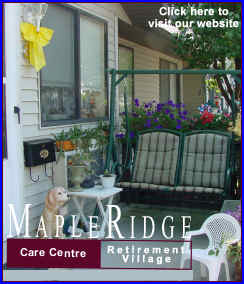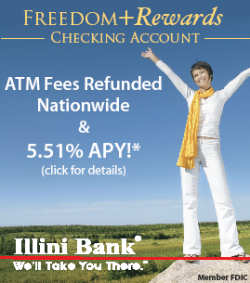 Expect snow to begin before midnight Friday and continue into midday Saturday. New snowfall of around 3 inches will be common over the area. Strong south winds Friday evening and overnight into the predawn hours will produce considerable blowing and drifting snow. After the low exits the area Saturday morning, the winds will switch to the north and gust to around 40 mph at times.
A snow and blowing snow advisory means that visibilities will be limited due to a combination of falling and blowing snow. Use caution when traveling, especially in open areas.
(Text from announcement received from the Emergency Email Network)