Lincoln looks sharp, dominates Streator

Send a link to a friend
[February 28, 2007] The Lincoln Railsplitters jumped out to big lead early and never looked back as they dominated Streator from start to finish in a 66-25 victory Tuesday night in Streator.
"This by far is the sharpest game we've played in a long time," Lincoln head coach Neil Alexander said of his team's big win. "We've been a little stale and a little slow. We've cut out a few things in our practice to get the kids a little quicker."

Lincoln jumped out 8-0 in the first two minutes of the game and led 16-8 after the first quarter.

"Coach was talking to us about getting out on the teams and showing them why we're where we are at," Railsplitters big man Josh Sutton said of the Railers' fast start.

On the first play of the game, the Railers tried an alley-oop pass to Josh Sutton. He lost the ball on the way up but came down with it and laid it in. After that, he had his way with Streator.

"In the first quarter when I got the three layups in a row," Sutton said of when he knew he was going to have a good night. "And then on the first play, when we tried to do the alley-oop and it missed and I still got the rebound, and I was able to put it back up. I was feeling pretty good then."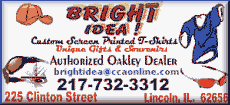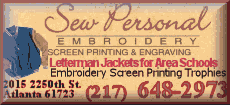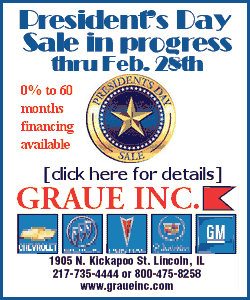 Things went from bad to worse for Streator. Lincoln outscored Streator 18-4 in the second quarter to blow the game open.
Lincoln then outscored Streator 25-9 in the third quarter to lead 54-22 going into the final period, and then outscored Streator 12-3 in the final period.
Lincoln was led in scoring by Josh Sutton with 18 points. Brandon Farmer had 13 points while pressuring the Streator guards all night.
Pontiac and Normal Community play Wednesday night, and Lincoln will play the winner in Streator on Friday night at 7:45.
In the 3-point shootout, Louie Schonauer led all shooters on the night with 11 3-pointers made and advanced to the next shootout, which will take place before Friday night's game. Lincoln's Caleb Sutton, younger brother of Josh Sutton, and Kyle Young made nine 3-pointers and move on along with Schonauer.