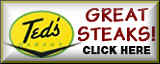 ---
---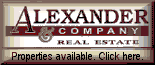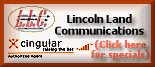 Church Directory

---
---

---
---
---
---
Contact us
---
LDN is best viewed with
IE 6 or Firefox 1.x.

---
Saturday, January 13, 2007
posted daily OVER THE NOON HOUR (CsT)

[9am Monday, January 15, 2007] A winter weather advisory remains in effect until noon CST today.
Patchy freezing drizzle is expected this morning.with a few snow showers also possible toward midday.

Little or no ice & snow accumulation is expected this morning.
But the precipitation will be sufficient to produce slick spots on area roads & sidewalks.

A winter weather advisory means that periods of snow, sleet or freezing rain will cause travel difficulties. Be prepared for slippery roads & limited visibilities & use caution while driving.
Looking or buying, check LDN Classifieds for Listings & Open Houses
Beauty and treachery: 'Tis the year of ice, with the second ice storm of the season under way in Illinois and surrounding states to the south. Bent trees and shrubberies create stunning, intricate sculptures, such as this birch tree bowed over a chandelier-trimmed poinsettia display.
[picture by Jan Youngquist] click on picture for larger image



Law & Courts Week ending Jan. 11, 2007


The Sports Page


Weather update: Ice storm warning in effect beginning at 9 p.m. Friday for Logan County

County coordinator resigns

County coordinator Dewey Colter leaves post

Chamber to be 'Working Magic' in 2007

Freezing rain advisory

Gov. Blagojevich urges Illinois congressional delegation to help bring more federal SCHIP funding to Illinois
Current funding formulas out-of-date and punish states that have worked aggressively to expand access to health care

New law allies Illinois with other Midwest states in intercity-interstate passenger rail transportation

ZLS Geographic Bee winners

Lincoln Pony Association announces recreational softball and baseball signup

Lincoln Gators in Jacksonville meet