Lincoln Daily News
welcomes letters of appreciation, information and opinion on matters pertaining to the community.
As a community we need to be able to talk openly about matters that affect the quality of our lives. The most effective and least offensive manner to get your point across is to stick to the issue and refrain from commenting on another person's opinion. Letters that deviate from focusing on the issue may be rejected or edited and marked as such.
.
You may also send your letters by e-mail to ldneditor@lincolndailynews.com
or by U.S. postal mail:
Letters to the Editor
Lincoln Daily News
601 Keokuk St.
Lincoln, IL 62656
Letters must include the writer's name, telephone number, and postal address or e-mail address (we will not publish address or phone number information). Lincoln Daily News reserves the right to edit letters to reduce their size or to correct obvious errors. Lincoln Daily News reserves the right to reject any letter for any reason. Lincoln Daily News will publish as many acceptable letters as space allows.
To the editor:

To be consolidated or not to be consolidated, that is the (current) question.

As a parent, a taxpayer, a teacher and a school board member, I, like many of you, am contemplating the answer to this question. I have not yet arrived at my personal answer. My desire with this letter is not to suggest an answer. Instead, my desire is to encourage a focus for the debate.

The debate, I fear, will be focused primarily on the topic of savings for the taxpayers. And, I can certainly appreciate that focus. I, like you, grit my teeth every time I write out my check for my property taxes. No one would like to have his taxes lowered more than me. But let me implore all of you who read this, please do not let the property tax rates be your primary focus as you consider this issue. In fact, the consultants who wrote the recent consolidation report have already told us that there will be very little, if any, property tax savings for three of the elementary districts and an increase in property tax for taxpayers who live in the West Lincoln-Broadwell district if consolidation occurs.

[to top of second column in this letter]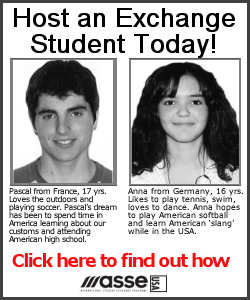 So my desire, my sincere request to each of you, is that as you try to answer this question for yourself, that you instead have this as your primary focus: Will consolidation provide a better education for our children or will it not? Let this question be the primary focus of your discussion, direct your actions, guide your comments and maybe someday, your vote.
If we each take this focus, then each of us can look the children of these five school districts in the eye today and in the future and say this: "We truly thought about your future first and our pocketbooks second." Isn't that what we want to be able to say to each child educated in our local schools? If, at the end of the debate, we can honestly make this statement, we will have done our children, our schools and our communities a great service. Let the debate begin.
Rick L. Hobler
Lincoln
[Posted July 16, 2007]