Lincoln Daily News
welcomes letters of appreciation, information and opinion on matters pertaining to the community.
As a community we need to be able to talk openly about matters that affect the quality of our lives. The most effective and least offensive manner to get your point across is to stick to the issue and refrain from commenting on another person's opinion. Letters that deviate from focusing on the issue may be rejected or edited and marked as such.
.
You may also send your letters by e-mail to ldneditor@lincolndailynews.com
or by U.S. postal mail:
Letters to the Editor
Lincoln Daily News
601 Keokuk St.
Lincoln, IL 62656
Letters must include the writer's name, telephone number, and postal address or e-mail address (we will not publish address or phone number information). Lincoln Daily News reserves the right to edit letters to reduce their size or to correct obvious errors. Lincoln Daily News reserves the right to reject any letter for any reason. Lincoln Daily News will publish as many acceptable letters as space allows.
Dear Editor:

On May 22, the Illinois Legislature unanimously voted to repeal the Uniform Accident and Sickness Policy Provision Law, which granted insurance companies the right to refuse coverage for treatment if the primary cause for the injury was alcohol- or drug-related. Up to 70 percent of all trauma victims are under the influence of alcohol or other drugs at the time of their injury.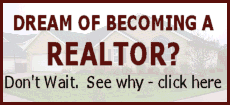 The end result of this law was that emergency room doctors in many cases would not conduct blood-alcohol screenings, and insurers would continue paying claims for incidents that could have been prevented. Studies have shown that addiction-oriented interventions with trauma patients can cut hospital readmissions by 50 percent -- resulting in significant health care savings. Substance abuse intervention and treatment work, but a patient must be identified, assessed and referred to an addiction treatment program in order for recovery to begin.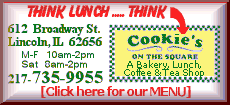 We congratulate our representatives for taking this important step, and Sen. John Cullerton and Rep. Frank J. Mautino for their sponsorship of the bill. We also encourage the legislature to take the next step and find the funding needed to place the more than 6,500 Illinois residents who are seeking treatment for their drug and alcohol addiction in a treatment program.
Philip W. Eaton
President, CEO
Rosecrance Health Network
Rockford
[Posted June 13, 2007]
Click here to send a note to the editor about this letter.