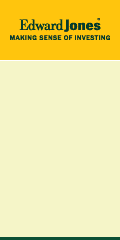 The new quarters are nearly 1,000 square feet bigger, making the store seem much more spacious, clean and well-organized. The large windows provide a great deal of light, and the front windows provide an ideal setting for window displays.

Kellie Milby is the new interim manager of the store. Genesis board member Sonnie Alexander of Alexander & Co. is in charge of operations, provides ideas and lends a guiding hand.
New Beginnings is part of the Genesis Ministry Project, a Lincoln and Logan County ministry to help women who have come from abused backgrounds find new lives in tune with Christ.
The new store is located at 210 S. Sangamon St. The hours are Monday through Saturday, 9-5. The store's telephone number is 217-737-9934.
[Jim Youngquist; pictures by Karen Hargis]