Madison Bishop was winning pitcher and she also scored once. Breanna Waller had a hit and a run. Rebecca Brooks, Jordan Wood, Ashley Getchel and Jessica Plummer all scored once for MKS.

For Oly South, Morgan had a hit and a run. Taylor had a run scored to help her team.

On June 19, MKS had two games in Mason City. In the first game, MKS won 14-11.

Rebecca Brooks was starting pitcher and had a triple, two runs scored and two RBIs. Hayley Turner came in and got the win for MKS at the mound and also scored once. Madison Bishop came in to help in the last inning to get a save and had a hit, one run and three RBIs. Kieran Foster had a hit and two RBIs. Jessica Plummer, Abby Cline and Jordan Wood each had two runs for MKS. Stephanie Smith, Joella Vermeire, Ashley Getchel and Breanna Waller each had one run scored for MKS.

For Mason City, Eileen Urish had two runs, one hit and two RBIs. Jenah Thompson had a run scored and a hit. Shyanna had three runs and one hit. Mary Leamon, Ryanna Liles, Eve Dirks, Gabby Carlin and Hannah each had one run scored for Mason City.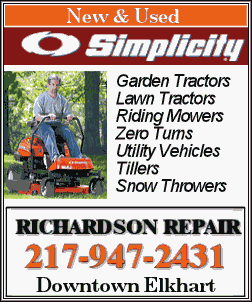 The second game was called because of darkness, but not before Madison Bishop got the win and a no-hitter for MKS. She also helped her team with her bat, as she had a run scored and two RBIs.
Jordan Wood belted in three RBIs on a double. Rebecca Brooks showed off her speed by speeding around the base for two runs. Hayley Turner had a nice hit to bring her out of a hitting slump. Then Jessica Plummer, Breanna Waller and Ashley Getchel showed that dynamite does come in small packages by each scoring once to help MKS to a 6-0 victory over Mason City.
This brought MKS Jewelers to 12 wins on the year, including the last six games, and only five losses.
The team will be playing again on Thursday in Mason City in another doubleheader. After that they will play in a tournament in Clinton on Saturday and Sunday.
"This team is an exciting team to watch for this age of play," coach Joseph Plummer said. "They really put their heart and soul into the way they play, but we are having a great time also, win or lose. These are a great bunch of girls to coach and obviously have great role models as parents to have such positive attitudes. Even though we are not undefeated, this team has been one of my best teams I have ever coached because of their attitudes."
[Text from file received from Joseph Plummer]