Lincoln Community High School to implement Web-based student management system

Send a link to a friend
[March 05, 2007] Lincoln Community High School is ready to introduce a new Skyward Student Management System in the coming weeks, with full implementation set for August. The new Web-based software will eventually allow parents to view information such as attendance, class schedules, grades, discipline information and food service information. The school will be able to provide more information in a timely fashion to parents with Internet access. A link to the Family Access site appears on the LCHS Web page at www.lchs.k12.il.us.
The first module ready for implementation is the cafeteria software. Instead of students paying the cashier each day using cash, students will need to deposit money into an account that will be accessed each day using the studentís new identification card. The first day for full implementation of the system will be March 15. At that time, students must have money on account to purchase a lunch or breakfast. The cafeteria staff will begin depositing money into accounts between 7:15 and 8 a.m. on March 12 in the cafeteria. Checks are preferred and can be made payable to Lincoln Community High School.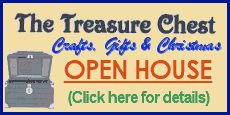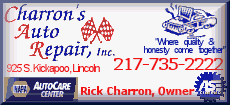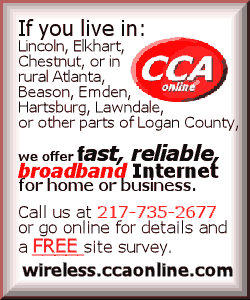 Once deposits are made, parents may view their account balance at the Family Access site, using their login and password. User names and passwords were mailed to parents on Friday.
LCHS is excited about the prospects of supplying parents with more information and improving educational and support operations as well. If you have any questions regarding the system, please call the school at 732-4131.
[Text from news release received from LCHS]