"We are really excited about getting Rod on board," Johnson said. "He came very highly recommended and was impressive to me, as well as the rest of the staff. He has a great knowledge and has been coordinating an offense that has a very similar style to ours. It will be an easy transition for him to adapt to our offense and our way of doing things."

Carey is equally excited about the opportunity to join the Redbird staff.

"I'm excited. Coach Johnson is a great guy and someone I'm really looking forward to working for," Carey said. "I'm looking forward to the challenge of coaching the offensive line. We have four starters coming back and some good young talent in the mix. My job is to not upset the apple cart. They won nine games (last season). I'm just coming in to get them to play a little better."

For the last seven seasons, Carey served as the offensive line coach at Wisconsin-Stout and was the coordinator for the last six seasons. With the Blue Devils, Carey's offense averaged nearly 400 yards per game with him calling the plays.

"I really appreciate the fact that he has been a coordinator for the last several years and brings more of a big-picture perspective to the job," Johnson said. "He is a good, hard-nosed, tough football coach, but at the same time is a bright, articulate guy. Again, I think he is going to be a great addition to our staff."

Prior to coaching the Blue Devils, Carey worked with the Minnesota offense for two seasons as a graduate assistant. He played college football at Indiana and was a three-year starter at center. A team captain in 1993, Carey played in three bowl games and received the Corby Davis Outstanding Offensive Player and Al Barsch Hang Tough awards during his playing career.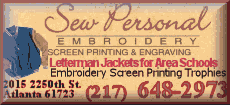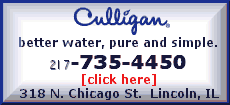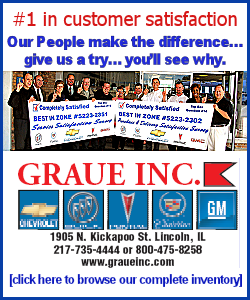 Before attending Indiana, Carey was a high school all-American center at Wayzata (Minn.) High School, where he returned to coach the offensive line for three seasons before working as a graduate assistant at Minnesota.
Carey received his bachelor's degree from Indiana in 1993. He and his wife, Tonya, have a daughter, Kennedi, 2, and a son, Charlie, 4 months.
Williams is beginning his fourth season at Illinois State and will continue to work with the halfbacks and tight ends, while serving as the coordinator of the Redbird offense.
"One of the things that attracted me to Jim when he came on board was that he had been coordinating at Nebraska-Omaha, so he has had the responsibility and experience of managing the staff, calling games and managing game day," Johnson said. "We are very fortunate to have him in-house and on deck ready to step into the coordinating role, and I think it will be a very seamless transition for our staff."
Cornelsen, who played quarterback at Missouri Southern, will now coach the ISU signal callers, due to the departure of Justin Fuente to TCU.
"Again, I think we are reaping some dividends from our longevity here in that Brad has been with us four years as a receivers coach," Johnson said. "He worked very intimately with coach Fuente in the passing game, and Brad has always considered himself a quarterbacks coach. This will also be a seamless transition for our program and Brad will do a great job."
[Text copied from file received from Todd Kober, assistant athletics director, media relations, Illinois State University]