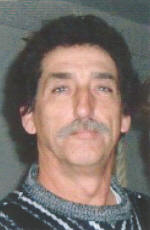 Jerry Seaman

Send a link to a friend
[March 21, 2007] A memorial service for Jerry Wayne Seaman, 53, of Heber Springs, Ark., formerly of Lincoln, will be at 11 a.m. Saturday at Lincoln Christian Church Family Room, with Ron Otto officiating. Visitation will be from 10:30 to 11 a.m.
Mr. Seaman died March 16, 2007, at St. Vincent Hospital in Little Rock, Ark. Burial was in Heber Springs, Ark.
Fricke-Calvert-Schrader Funeral Home in Lincoln is handling local arrangements.

Mr. Seaman was a truck driver.

He was born June 19, 1953, in Lincoln to James Wesley and Christine Duel Seaman. He married Irene Criland on April 8, 1972, in Lincoln. He later married Michelle Kirk on May 20, 1990, in Heber Springs, Ark.

He is survived by one daughter, Kimberly (and Brett) Hinds of Lake Zurich; two sons, Jeremy Seaman of Cornland and Justin Seaman of Heber Springs, Ark.; one stepdaughter, Rachel Billington of Lincoln; one brother, Mark (and Deb) Seaman of Silver Springs, Fla.; three sisters, Karen Larue of Endeavor, Wis, Gail (and Myron) Slack of Lincoln and Liane (and Dave) Ballard of Lincoln; two grandchildren; and one stepgrandchild.

He was preceded in death by his parents and one niece.

He was a member of South Crossroads Church in Hopewell, Ark.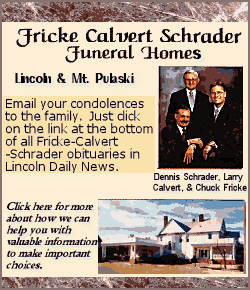 Mr. Seaman was a certified auto painter. His hobbies included playing the guitar and keyboards, as well as coaching Little League teams, fishing and working with sound equipment.
Memorials may be made to the American Heart Association.
Click here to send a note of condolence to the Seaman family.