Lincoln Daily News
welcomes letters of appreciation, information and opinion on matters pertaining to the community.
As a community we need to be able to talk openly about matters that affect the quality of our lives. The most effective and least offensive manner to get your point across is to stick to the issue and refrain from commenting on another person's opinion. Letters that deviate from focusing on the issue may be rejected or edited and marked as such.
.
You may also send your letters by e-mail to ldneditor@lincolndailynews.com
or by U.S. postal mail:
Letters to the Editor
Lincoln Daily News
601 Keokuk St.
Lincoln, IL 62656
Letters must include the writer's name, telephone number, and postal address or e-mail address (we will not publish address or phone number information). Lincoln Daily News reserves the right to edit letters to reduce their size or to correct obvious errors. Lincoln Daily News reserves the right to reject any letter for any reason. Lincoln Daily News will publish as many acceptable letters as space allows.
To the editor:

A recent article on the U.S. Department of Health and Human Services website addressed some problems and solutions regarding nutrition for seniors. Eating well as people age can be difficult at times. Some of the reasons for not eating well can be such things as difficulty chewing, upset stomach, inability to shop or cook, and no appetite.

Difficulty chewing

If you have difficulty chewing, you may have trouble eating foods such as meat, fresh fruits and vegetables.

What to do:

Try other foods:
Instead of fresh fruit, try fruit juices and soft canned fruits, such as applesauce, peaches, and pears

Instead of raw vegetables, try vegetable juices and creamed and mashed cooked vegetables

Instead of meat, try ground meat, eggs, milk, cheese, yogurt and foods made with milk, such as pudding and cream soups.

Instead of sliced bread, try cooked cereals, rice, bread pudding and soft cookies.
Upset stomach
Stomach problems and gas may make you stay away from foods that you think are causing the problem. When you do that, you can miss out on important nutrients.
What to do:
Try other foods that may not bother you, such as:
Instead of milk, try milk foods such as cream soups, pudding, yogurt and cheese.

Instead of vegetables such as cabbage and broccoli, try vegetable juices and other vegetables, such as green beans, carrots and potatoes.

Instead of fresh fruit, try fruit juices and soft canned fruits.
You may need to see your doctor for stomach problems.
Inability to shop
There can be several reasons why you can't shop. You may have difficulty standing or walking for long periods of time, or you may not drive anymore.
What to do:
Ask your local store if they will deliver your groceries. There may be a charge.

Ask your church for volunteer help. Or sign up for help at a local volunteer center.

Ask a family member or neighbor to shop for you. There are home health agencies that can shop and do a variety of things for you. Look for "Home Health Services" in the yellow pages of your phone book.
[to top of second column in this letter]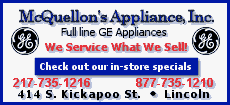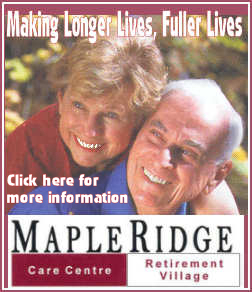 Inability to cook
You may have difficulty holding utensils or pots and pans. Sometimes it may be hard to stand long enough to cook a meal.
What to do:
Use a microwave oven to cook TV dinners, other frozen foods and foods made up ahead of time by the store.

Take part in group meal programs, offered through senior citizen programs. Or have meals brought to your home.

Move to a place where someone else will cook, such as a family member's home or senior housing.
To find out more about senior citizen group meals and home-delivered meals, call 800-677-1116. These meals cost little or no money.
No appetite
If your food has no flavor or tastes bad, this could be caused by medicines. Sometimes you may be lonely or don't feel like cooking just for one. This could make you lose your appetite.
What to do:
Ask your doctor if your medicines could be causing appetite or taste problems. If so, ask about changing medicines.

Increase the flavor of food by adding spices and herbs.

Eat with family and friends.

Take part in group meal programs, offered through senior citizen programs.
If you have questions or want more information, you can call the Logan County Health Department at 217-735-2317, The Oasis senior center at 217-732-6132 or CIEDC at 217-732-9391.
Submitted by Marcia Cook, LPN
Senior Issues Task Force
(To view related government publication, click here.) [To download Adobe Acrobat Reader for the PDF file, click here.]
[Posted March 27, 2007]
Click here to send a note to the editor about this letter.