"Illinois is a leading, worldwide producer of food and fiber because of our agriculture industry's ability to react to marketplace changes and quickly adopt new technologies," Blagojevich said. "These grants will help fund the development of new agricultural products and innovative production practices that will keep the industry competitive, growing and creating better jobs for more people."

AgriFIRST provides incentives to promote "value-added" agricultural ventures, or projects that turn raw commodities into marketable products and enable farmers to earn a larger share of the consumer dollar. Since its inception in 2001, the program has awarded grants totaling nearly $4 million to more than 100 projects throughout the state.

"This investment demonstrates Governor Blagojevich's commitment to growing the renewable fuels industry," Agriculture Director Chuck Hartke said. "In addition to the biodiesel project, funds have been awarded to help establish two facilities that will improve our ability to transport distillers dried grains, a byproduct of the ethanol manufacturing process that can be sold and used as an animal feed."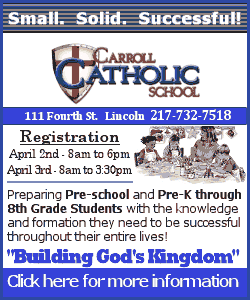 The AgriFIRST grants follow the governor's announcement of his energy independence plan to replace 50 percent of the state's current supply of imported oil with renewable, homegrown biofuels like ethanol and biodiesel. The governor proposes investing $100 million over the next five years to build up to 20 new ethanol plants across Illinois. The additional ethanol production would generate an estimated $1.7 billion in business investment. The governor also proposes investing an additional $100 million over the next 10 years to build four plants in downstate Illinois using new technology to create ethanol made from plant waste materials like corn husks and wood pulp -- or "cellulosic ethanol." This means boosting the state's annual ethanol production by more than 200 percent and meeting 50 percent of gasoline needs by 2017. And, the governor's plan would invest $25 million to help build five new biodiesel plants, boosting the state's production by 200 percent to 400 million gallons per year, or the equivalent of 25 percent of the state's annual diesel fuel needs by 2017. This additional biodiesel production will generate another $225 million in business investment in Illinois. This plan would create almost 20,000 construction jobs and 10,000 permanent jobs.
Three types of assistance are available:
Technical assistance grants cover up to 75 percent of the cost of developing a "value-added" project. The maximum award is $25,000.

Competitive assessment grants pay up to 50 percent of the cost of feasibility studies, business and marketing plans and consulting services, with a cap of $300,000 per project.

Capital grants cover up to 10 percent of a qualified project's construction cost, including the purchase of land, buildings and equipment. The amount received cannot exceed $5 million.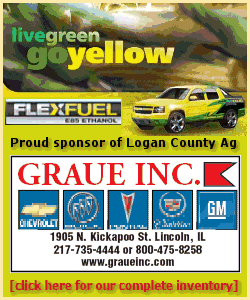 Nine projects were funded this year. The grant recipients are listed below by region.
Northwest
Hunter Haven Farms, Pearl City, $32,625, to install an additional gen-set to an existing manure digester at the company's dairy. The equipment converts methane gas into electricity and will enable the farm to increase its generating capacity.
Silver Moon Winery, Schaumburg, $19,612, to acquire technical assistance to develop brand identity tools.
Northeast
Northern Illinois University, DeKalb, $16,850, to conduct a feasibility study to identify and evaluate new uses for glycerin, a co-product of biodiesel. The funds will enable the university to contract the AgTech New Uses Entrepreneur Development Center to explore new uses of unrefined glycerin as an energy feedstock.
North Central
Illinois Corn Marketing Board, Bloomington, $40,000, to implement a grant program to help qualified organizations establish two distillers dried grain container loader facilities.
Lowell & Jacob Ioerger, Minonk, $24,897, to develop a greenhouse that will be used to start an organic, hydroponic tomato operation.
Prairie Gold, Bloomington, $75,500, to advance the company's zein project. Zein is a corn-based plant protein that has a variety of industrial and food uses. Among other things, the grant will be used to negotiate supply contracts with end users and design displays and brochures.
Stewards of the Land, Fairbury, $13,000, to hire a marketing professional to help develop branding materials to increase the marketing potential of the produce produced by the farmers involved in the group.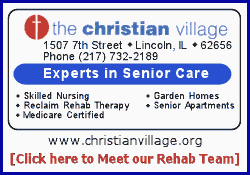 West Central
QCity Meats, Quincy, $14,630, to expand an existing livestock processing and wholesale-retail meat facility.
Southeast
Midwest Organic Farmers Cooperative, Newton, $2,640, to obtain assistance with the distribution of produce and to develop marketing materials to help cooperative members access the Chicago fresh produce market.
[Text from file received from the Illinois Office of Communication and Information]